Smoking ban for patients with mental illnesses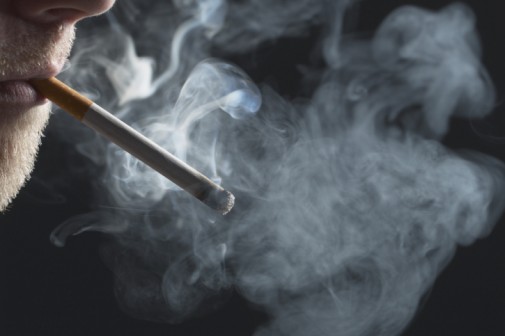 A new smoke-free law for mental health facilities in Louisiana is causing a stir. In 2012 and prior, because there was no law against it, these mental health facilities had to allow patients to smoke if they chose.
Clinicians even used the idea of a smoke break as a reward for patients who stick with the program and take their medications.
The smoking ban will take effect in March of this year forcing clinicians to find other ways of spurring patients to comply with their treatment programs. Some health experts question the idea of encouraging patients to light up considering the health threats from smoking.
Sarah Katula, a psychiatry clinical nurse specialist at Advocate Good Samaritan Hospital, says that it is inappropriate to "coerce" or reward patients with cigarettes or anything else. Instead, she says it's an opportunity to help them quit smoking.
"Patients can be helped to manage nicotine withdrawal with patches and support groups during the time of inpatient stays," Katula says. "It can be the start of living a smoke-free life."
Data from the Centers for Disease Control and Prevention says that out of almost 46 million adults with mental illness, the smoking rate is 70 percent or higher than those without a mental illness. Smoking is a common way people with mental illness cope with their condition.
The National Association of State Mental Health Program Directors released data showing that those with a serious mental illness die on average 25 years earlier than the general population. Sixty percent of those deaths are due to cardiovascular and lung disease, diabetes and respiratory diseases. This outcome can be modified by eliminating the allowance of smoking during treatment.
An increasing number of mental health facilities across the U.S. are not only banning smoking on their campus' but also for patients in their care while on site.
Related Posts
Comments
About the Author
Sarah Scroggins, health enews contributor, is the director of social media at Advocate Health Care and Aurora Health Care. She has a BA and MA in Communications. When not on social media, she loves reading a good book (or audiobook), watching the latest Netflix series and teaching a college night class.