What Danica Patrick's win means for girls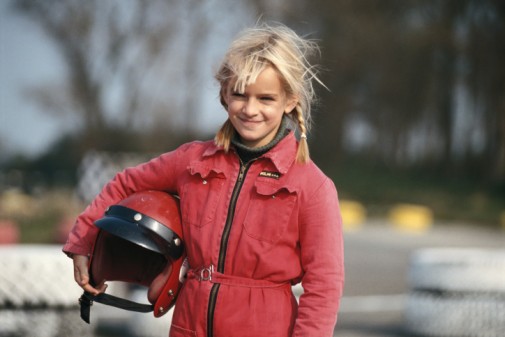 As Danica Patrick prepares for the Daytona 500 Sunday, her history-making career should inspire young girls, said a psychiatrist on staff at Advocate Good Samaritan Hospital.
Patrick became the first woman in NASCAR's premier division to win a pole, which means she will start the so-called Great American Race in the best position: front row, on the inside part of the track. Her barrier-breaking success serves as a reminder to young women that traditional gender roles are eroding, said Dr. Maleeha Ahsan, chairman of the department of psychiatry at Good Samaritan Hospital.
"Here is a woman who went into a field, which is completely male-dominated," said Ahsan. "Little girls should put her down as a role model. Her achievements are good incentives for young girls not to give up on their dreams."
In published reports, Patrick has said she was brought up to be the fastest driver, not the fastest girl. She added that she hopes her career can open the door for parents to talk to their children about defying gender stereotypes.
"I've heard stories about a kid, a boy or a girl, saying, 'But mommy, daddy. That's a girl that's out there racing.' And then they can have that conversation to say, 'You can do anything you want to do and gender doesn't matter.' Your passion is what matters," Patrick told CNN Sunday.
Other firsts in Patrick's career: She was the first woman to lead laps in the Indianapolis 500; her third-place finish in that race in 2009 was the highest for a woman; and she's the only woman to win an IndyCar race, which she did in 2008. Such successes are further proof, Ahsan said, that compared to previous points in history, more doors are open today for young women.
"Whatever you want, you can achieve it if you work hard at it," Ahsan said.
Related Posts
Comments
About the Author
Lisa Parro, health enews contributor, is a content manager for Advocate Health Care and Aurora Health Care. A former journalist, Lisa has been in health care public relations since 2008 and has a master's degree in journalism from Northwestern University. She and her family live in Chicago's western suburbs.