Prevent SIDS, keep your sleeping baby safe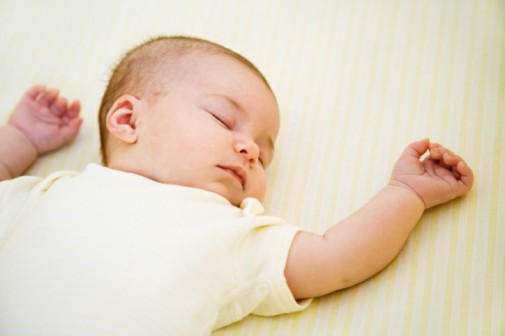 A baby's peaceful sleep can soothe even the most anxious parents. That's why new parents should learn more about an infant's proper sleeping habits and their biggest fear—Sudden Infant Death Syndrome, or SIDS—before bringing their newborn home.
Dr. Rosalind Downing, a pediatrician at Advocate Good Samaritan Hospital advises new parents on ways to prevent SIDS and keep their sleeping baby safe.
"Research shows that infants die during sleep from unsafe sleep environment, including suffocation, strangulation or the unexplained SIDS," Downing says.  But many of those cases could have been prevented. As a mom and a pediatrician, she recommends the following sleeping tips:
Place babies on their backs for every sleep cycle for up to one year.
Schedule plenty of "tummy time" when babies are awake to strengthen their back and neck.
Always keep soft or loose bedding out of the crib, along with any objects that could increase the risk of entrapment or suffocation.
Provide a safe and clean environment. Avoid smoking and area where people smoke.
Keep the room where your baby sleeps at a comfortable temperature. If you are worried that your baby is cold, infant sleep clothing can provide enough warmth without covering his or her head.
Schedule and go to all well-child visits to get the appropriate immunizations that have protective effects against SIDS.
Many of these tips will not only prevent injury to your baby but also can help prevent SIDS, Downing says.
Her advice to parents: Get the facts. "Your pediatrician can recommend books, websites and pamphlets to help better prepare you," Downing says. "It's even important to share that information with relatives and other caregivers who may be taking care of your child."
Related Posts
Comments
About the Author
Sarah Scroggins, health enews contributor, is the director of social media at Advocate Health Care and Aurora Health Care. She has a BA and MA in Communications. When not on social media, she loves reading a good book (or audiobook), watching the latest Netflix series and teaching a college night class.