Bribing Americans to lose weight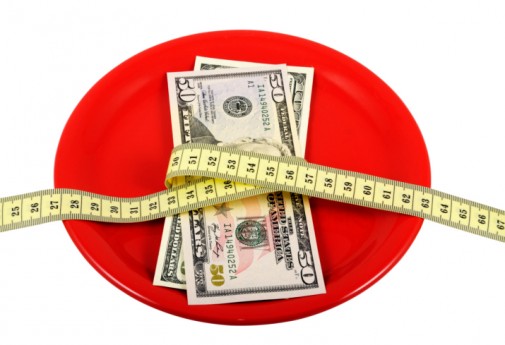 It seems researchers have found another clever way to motivate people to start shedding unwanted pounds—Cash. The chance to win $20 a month was enough to entice dieters to drop an average of 9 pounds as part of a recent year-long study.
Dangling dollars as motivation to get folks to quit bad habits is not new. It has been tried and continues to be a part of many employer-based health programs designed to get their employees to adopt healthier lifestyles.
Even though studies have shown these types of initiatives don't work well over long periods of time, this new study done with Mayo Clinic employees, is the longest test yet of financial incentives for weight loss.
Dr. Jennifer DeBruler, a primary care physician with Advocate Medical Group, says even though the study yielded positive results, the jury is still out on how this could work long-term.
"The problem stems from where the motivation is coming from," says Dr. DeBruler. "If there is no internal desire to change your unhealthy ways, then it's likely once the cash stops, so will your new healthy habits."
Dr. DeBruler says people who tend to be most successful with quitting bad habits are those who make a personal investment in changing their ways.
Still the study showed that participants who got paid shed four times more weight than those who were not offered any dough to pass up the doughnuts.
Why, you might ask? Likely, because researchers tapped into another element that helps motivate people to conform—penalties. The people who didn't lose weight had to fork over cash as part of a fund that paid rewards to the participants who did shed pounds.
One of the lead authors of the study said in a statement that this reality sent one of the female participants into a tizzy: "She headed for the door but later came back and paid."
The Study Snapshot
One hundred employees at the Mayo clinic participated in the diet study. Half were provided weight-loss counseling, a three-month gym membership and monthly weigh-ins. The other half were provided the same things plus the cash.
The goal was to have participants lose 4 pounds a month until they reached their optimum weight. Those who failed had to shell out $20, which was used to pay the rewards to individuals who were successful.
Any leftover money went into a lottery that anyone could win, whether they achieved their weight-loss goals or not. Lottery tickets were given to the participants in the financial incentives group making them eligible to win as much as $360, plus what built up in the lottery fund.
At the end of the study, 27 of the 50 financial incentive participants came out ahead moneywise versus 26 percent of the other group. The incentives group shed a little more than 9 pounds on average, compared to 2.3 pounds for alternate group.
Even though these results were promising, Dr. DeBruler says she still believes it will take much more than cash or gift certificates to convince people to make healthier lifestyle choices for good.
"I am convinced that tapping into a patient's personal motivation to live healthier is a key to overall change," she says. "The work Advocate Health Care and other health systems are doing across the country that is focused on clinical integration and robust prevention programs to foster real change in the communities we serve is the best step forward in healthcare."
Related Posts
Comments
About the Author
health enews staff is a group of experienced writers from our Advocate Aurora Health sites, which also includes freelance or intern writers.