Coping with mental illness in your family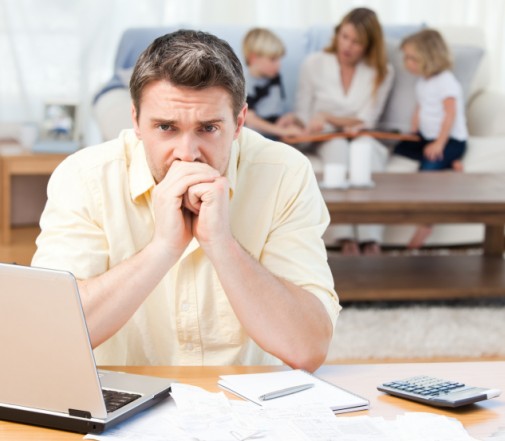 Most people believe that mental illness is rare. It's something that "happens to someone else."
Here's the reality: About one in five American adults had mental illness in 2012, according to the national Substance Abuse and Mental Health Services Administration (SAMHSA).
These illnesses cause disturbances in thoughts and behaviors. They can be related to stress from a particular situation or event. They may also be caused by genetics, biochemical imbalances, environmental stresses or a combination of all three.
Mental illnesses are often physical, emotional and psychological, and symptoms may include changes in mood, personality, personal habits and social isolation. Those affected have trouble coping with life's demands and routines. The most common disorders are depression, anxiety disorders, bipolar disorder, dementia and schizophrenia.
However, most families are not prepared to cope with news that a loved one has a mental illness. It can be draining, and family members may feel vulnerable to the judgments and opinions of others. They need to know there is help — and hope — for recovery from mental illness.
Here are three guidelines for family members who have a loved one with a mental illness:
1. Accept your feelings. Avoid placing blame or feeling guilt. You did not cause the illness, and the person diagnosed didn't either. Blaming yourself limits your ability to look to the future and find supportive resources. You may deny signs and symptoms of mental illness or fear what others are thinking, but you must accept that these feelings are normal. A mental health professional can help family members cope with their feelings, so they can be supportive to the loved one diagnosed with the illness.
2. Take time for yourself. When family members are ill, they can easily become the focus of your attention. Other family members may feel neglected and become resentful. Try to keep a balance and maintain your regular family functions. If you are the caretaker, plan activities for yourself and with other family members so you don't become frustrated and upset. This will help keep perspective and patience.
Remember, people can recover from mental illness and lead productive lives. Being supportive to a family member diagnosed with mental illness can improve that process, but it is important to manage the feelings and needs of other family members, too.
3. Seek support. Gather information from reliable sources, such as mental health professionals, and share what you have learned with others. Getting support from friends and family members who can provide compassion without judgment is helpful, but support from community organizations is, too. The National Alliance on Mental Illness and the Depression and Bipolar Support Alliance offer support and education classes specifically for family members to learn about mental illness and how to care for themselves and their loved ones.
With proper support, education and self-care, much of the negative impact from the illness can be eliminated.
Related Posts
Comments
About the Author
Ann Carlson is a Licensed Clinical Social Worker in the Outpatient Behavioral Health Services department at Advocate Good Samaritan Hospital. She has worked at the hospital for 10 years.