Time matters: What you should know about stroke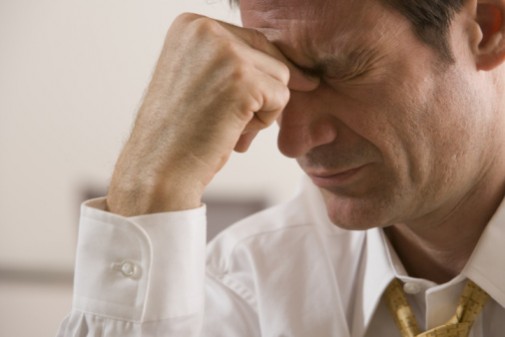 Margaret Thatcher, Great Britain's first female prime minister, passed away at age 87 from a stroke yesterday.
Her death was sudden but not surprising, according to Minna Masor, MSN, Ed., RN, CCRN, clinical coordinator for the Neurosciences Institute at Advocate Illinois Masonic Medical Center. Aside from her age and recently fragile health, Thatcher was reported to have suffered a series of small strokes in 2001 and 2002.
"Adults over the age of 55 have an increased risk of stroke, especially if they've had a prior stroke or heart attack, which has been reported in Margaret Thatcher's case," Masor says.
Stroke and Dementia
The former prime minister was reportedly diagnosed with dementia in 2008, Masor says, which often makes it difficult to determine if additional strokes had occurred. The confusion and loss of mental acuity caused by the dementia may mask the confusion that is often one of the first warning signs of a stroke. In addition, strokes can result in cognitive changes for the survivor, known as vascular dementia.
In older adults who may have some dementia, caregivers should look for the physical symptoms of a stroke, including:
Sudden weakness
Headache
Facial droop
"You'll most likely notice that something just isn't right," Masor says. "Ask them to hold their arms up. If one of their arms drifts downward, call 911 right away."
Quick response for strokes
Masor says time is always of the essence with stroke. "The motto we use is, 'Don't stall, call 911.' "
As May approaches, which is National Stroke Awareness Month, knowing the symptoms of stroke is critical. Along with age and previous stroke or heart attack — which can increase your risk of stroke by as much as 30 percent — stroke risks include:
Family history
Gender — stroke is more common in men than in women
High blood pressure
High cholesterol
Smoking
Diabetes
Heart disease
Obstructive sleep apnea — when people have trouble breathing during sleep
High-fat, low-nutrient diet
Physical inactivity
Obesity
Stroke is the fourth leading cause of death in the U.S., according to the National Stroke Association. But, early recognition and treatment can significantly reduce its impact, Masor says. One way to identify stroke is by thinking of the acronym FAST, which stands for:
Face: Does the face look uneven? Ask the person to smile.
Arm: Does one arm drift down? Ask the person to raise both arms.
Speech: Does the person's speech sound strange or slurred, or is the person unable to speak? Ask the person to repeat a phrase.
Time: Time is critical. Call 911 at the first sign of stroke.
"Time is crucial," she says. "Every second following a stroke, 32,000 brain cells die. You can prevent or limit disabilities by getting to the emergency room as quickly as possible."
Dr. Raina Gupta, neurologist at Advocate Illinois Masonic, says patients rarely die from the stroke itself. Most deaths occur from the complications following the stroke. But even after a massive stroke, patients can bounce back, both Dr. Gupta and Masor agreed.
"Illinois Sen. Mark Kirk suffered a massive stroke last year and with intensive therapy is back on the job," Dr. Gupta says. "If stroke symptoms are identified quickly and patients are brought to the emergency department immediately, there is an opportunity to intervene and, possibly, completely reverse the stroke."
Related Posts
Comments
About the Author
health enews staff is a group of experienced writers from our Advocate Health Care and Aurora Health Care sites, which also includes freelance or intern writers.