Heart surgery gets 100-year-old dancing again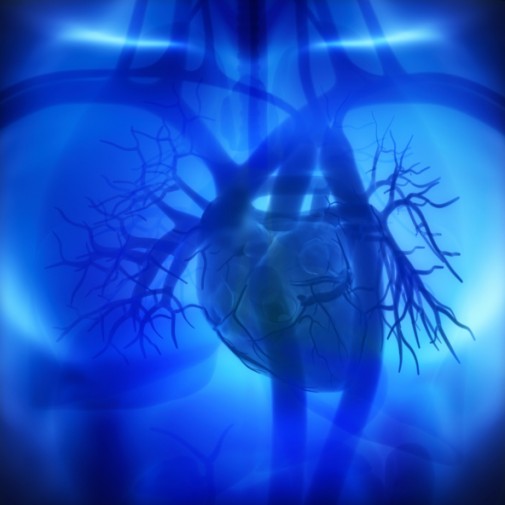 Irene Vicich has seen a lot in her lifetime: a loaf of bread that cost a nickel, 10 gallons of gas for one dollar and her wages as a housekeeper at $12 to $14 a week. At age 100, she still does her own grocery shopping, cleans her own house and shovels her own snow, among other activities.
"I love, love, love to dance and play Bingo at my church," Vicich says. "Church members affectionately call me 'Bingo Irene.'"
But, she wasn't prepared for her active lifestyle to come close to a screeching halt. "I began noticing I was having trouble breathing when climbing the stairs, and I found myself sleeping the day away," recalls Vicich, a life-long resident of Chicago.
"I was involved in more than a dozen social clubs and regularly took it upon myself to clean the alley and streets near my home," she explains. "I'd been in pretty good condition up until this point."
In August 2012, she was diagnosed with aortic stenosis — a narrowing of the aortic valve. The valve opens to allow blood flow from the heart through the main artery, the aorta. With aortic stenosis, the valve does not open properly, so it reduces blood flow from the heart.
Her doctor said she needed an aortic valve replacement — or she would only have weeks to live. Her cardiologist, Dr. Nouri Al-Khald at Advocate Christ Medical Center Heart and Vascular Institute, told her about transcatheter aortic valve replacement.
What is transcatheter aortic valve replacement?
Transcatheter aortic valve replacement (TAVR) is a new, minimally invasive procedure. It allows a team of surgeons and cardiologists to replace the aortic valve with an artificial valve without opening the patient's chest or using heavy anesthesia, which minimizes complications.
Physicians are able to insert a catheter into the patient's femoral artery through a small incision in the groin area. The catheter is threaded to the area of the heart where the deteriorated valve is located. Through the catheter, physicians inflate a small balloon that pushes open and removes the old heart valve.
Then, they insert a stent, which is like a small wire, through the same area to put in a new aortic valve.
"Vicich was really a good candidate for this procedure, because of her advanced age and relatively good state of health," Dr. Nouri Al-Khaled says. "It results in an easier recovery for the patient and poses fewer risks. Advocate Christ Medical Center is one of only a few, select hospitals in the Chicago region performing TAVR."
Today, Vicich is back to playing Bingo and doing her signature chicken dance, which she says attracts dozens of suitors.
"They all want to marry me after they watch me dance, so I'm constantly getting marriage proposals," Vicich says, blushing.  "But, I must say, there's still only one man for me, my husband, Joseph, who I was married to for more than 50 years." Joseph passed away in 1995 at the age of 87.
"The day I join my Joseph at the cemetery, I am going to tell him I love him, and I'll marry him all over again," says Vicich, who will turn 101 on Memorial Day.  "But, for now, I'll keep dancing."
Related Posts
Comments
About the Author
health enews staff is a group of experienced writers from our Advocate Health Care and Aurora Health Care sites, which also includes freelance or intern writers.