Which countries are best and worst for moms and babies?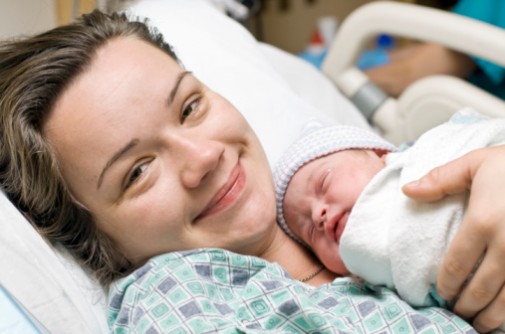 With Mother's Day around the corner, this is the time of year when many Americans feel especially grateful for their moms. But according to a new report, the United States is not even one of the top 25 best countries in which to be a mother.
Save the Children's report looked at 176 countries and assessed each based on lifetime risk of maternal death, under-five mortality rate, expected number of years of formal schooling for women, gross national income per capita and the participation of women in national government.
The report, now in its 14th year, rates the U.S. as the 30th best country for mothers, placing it below all of Western Europe, as well as Canada, Israel, Australia, Singapore and several Eastern European nations. Finland, Sweden and Norway are the top three, while the United Kingdom ranks slightly above the United States at number 25. Sierra Leone, Somalia and the Democratic Republic of the Congo are in the bottom three places, respectively.
The good news is the report also reveals that since 1970, the number of children who die each year in the world has fallen by more than half, despite the fact that the world population has almost doubled.
Despite the decrease, however, the gap between those with access to quality health care and those without access is growing.
"Every year, 287,000 women die during pregnancy or childbirth, and 6.9 million children die before reaching their fifth birthday," writes Carolyn Miles President and CEO of Save the Children USA, in a statement. "Almost all these deaths occur in developing countries where mothers, children and newborns lack access to basic health care."
"The birth of a child should be a time of wonder and celebration. But for millions of mothers and babies in developing countries, it is a dance with death," states the report.
Millions of women in rural and impoverished areas give birth at home and never come into contact with the medical system. Their babies die frequently from easily treatable infections and complications, according to the report
"Saving newborn lives will prevent incalculable suffering," writes Melinda Gates, co-chair of the Bill & Melinda Gates Foundation, in the report. "Children surviving and staying healthy means more children in school and able to learn, which in turn means productive adults who can drive sustained economic growth."
But this is not just a problem for women and babies in the poorest countries. Even in developing countries, the gap between those who have and those who do not is widening. Of 50 developing countries analyzed, the report found that babies born to a mother in the poorest fifth of the population died 40 percent more often than those in the richest fifth.
Amongst countries in the Western world, the United States has the highest rate of income inequality, and more than 11,000 babies die the same day they are born each year. That figure is 50 percent higher than all of the other industrialized nations combined, which in large part accounts for why the United States is ranked so low.
"While child mortality rates have declined in recent decades, 19,000 mothers still mourn the loss of a child each and every day – an unthinkable number of heartbreaks," writes Miles. "This is especially tragic since most of these deaths could be prevented at a modest cost."
Related Posts
Comments
About the Author
health enews staff is a group of experienced writers from our Advocate Health Care and Aurora Health Care sites, which also includes freelance or intern writers.