Can lipstick be toxic for your health?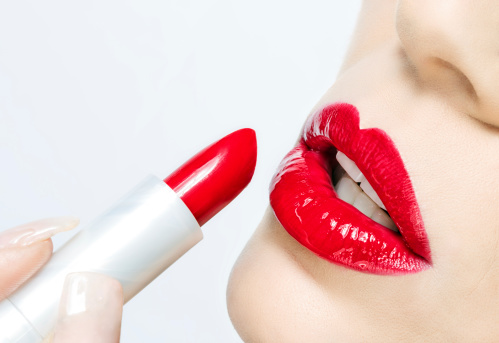 A revealing new study is giving ladies nine new reasons to consider whether lipstick and glosses are a healthy addition to their beauty regimens.
The report published in the May edition of Environmental Health Perspectives found nine different heavy metals present in most lipsticks including lead, cadmium, chromium, aluminum and other metals.
The good news, study authors say, is that some of the metals found in lipsticks and glosses are not at really high levels. But—and there is a strong but—there are a few metals at levels that may be harmful.
"Low levels of metals may not create a risk, but as the exposure increases, the damage can increase," said study author Katharine Hammond, with the University of California Berkeley's School of Public Health in a statement to the Huffington Post.
Even though prior research has raised some concerns over the presence of lead in lipstick, this new study involved a closer look at eight different lipsticks and 24 lip glosses—in price ranges of $5.59 to $24—that can be purchased at any department store, drugstore or specialty chain.
Researchers say the most troubling culprits are chromium, cadmium, manganese and aluminum because these can pose the most health risks with overuse or overexposure. For example, chronic, low-level exposure to cadmium has been linked to serious kidney problems.
This is of particular concern, experts say, because of the potential for ingesting lipstick. There are many lipstick wearers who constantly lick their lips with the product on.
What they found was that when applied at an average rate—about two times a day—the estimated intake exceeded acceptable daily levels for those metals. In other words, they can definitely pose a potential health risk.
One of the lead authors of the study did caution that this preliminary study is just a first step. And that even though there is cause for concern and consumer awareness, much more research is needed in order to draw definitive conclusions about the possible health implications.
What consumers should know is that there are watchdog groups out there that are paying attention and looking out for their interest. In fact, the Campaign for Safe Cosmetics was launched in 2004 to push for regulatory and legislative support for the elimination of dangerous chemicals in cosmetics.
It's also important to note that the Food and Drug Administration has looked at prior research about lead contained in lipstick, but found that the amounts are generally very low and do not pose any safety concerns. And other groups point to the fact that very low levels of lead are also found in drinking water and food.
Still the researchers of this new study say the results are enough to warrant an even a closer look at all of the metals found in lipstick and not just lead alone. Until then, they say, women have no real assurance that opting for so called "natural" cosmetics will reduce their exposure. Metals, after all, are natural.
Related Posts
Comments
About the Author
health enews staff is a group of experienced writers from our Advocate Health Care and Aurora Health Care sites, which also includes freelance or intern writers.