Stroke treatment costs could double by 2030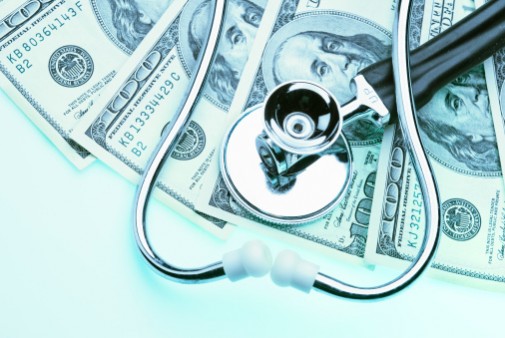 As the U.S. population ages, the number of people having strokes is projected to increase by 20 percent and along with that, the cost to treat patients is expected to more than double by 2030, says the American Heart Association (AHA) in a new report.
If projections prove true, an additional 3.4 million people, almost 4 percent of the U.S. population, will have a stroke in the next 17 years. The AHA estimates costs to treat stroke may jump from $72 billion in 2010 to $183 billion by 2030.
Americans, especially Hispanic men, currently 45-64 years old are projected to experience the highest rate of increase in stroke.
"Strokes will absolutely strain the healthcare system," said Bruce Ovbiagele, M.D., chairman of the Department of Neurology at the Medical University of South Carolina, Charleston, in a news release. "Ninety percent of stroke patients have residual disability and only 10 percent recover completely after a stroke," Ovbiagele said.
Stroke is the fourth leading cause of death, according to the AHA. It's also one of the main causes of disability in the U.S. The annual costs from lost productivity could reach more than $55 billion, the AHA projects.
A stroke happens when the flow of blood to a portion of the brain is blocked. Without oxygen, brain cells start to die after a few minutes. Sudden bleeding in the brain also can cause a stroke.
Read More: When my little brother had a stroke
Strokes can occur with pain or they can be subtle, according to Dr. Thomas Grobelny, a specialist in interventional neuroradiology at Advocate Lutheran General Hospital in Park Ridge, Ill. Dr. Grobleny says it's important to recognize whether you or someone you know is having a stroke. He suggests watching for these signs:
Sudden dizziness, stumbling or other imbalance while walking
Slurred speech or difficulty understanding others
Blurred vision in one or both eyes
Headache, sometimes followed by vomiting
Every second counts during a stroke, Dr. Grobelny says. Acting F.A.S.T. can help spot the warning signs and reduce the risks of death or disability:
Face drooping : Does one side of the face droop or is it numb? Ask the person to smile.
Arm weakness:  Is one arm weak or numb? Ask the person to raise both arms. Does one arm drift downward?
Speech difficulty: Is speech slurred, are they unable to speak, or are they hard to understand? Ask the person to repeat a simple sentence, like "the sky is blue." Is the sentence repeated correctly?
Time to call 911: If the person shows any of these symptoms, even if the symptoms go away, call 9-1-1 and get them to the hospital immediately.
Related Posts
Comments
About the Author
health enews staff is a group of experienced writers from our Advocate Health Care and Aurora Health Care sites, which also includes freelance or intern writers.