Is waist-to-height ratio the new BMI?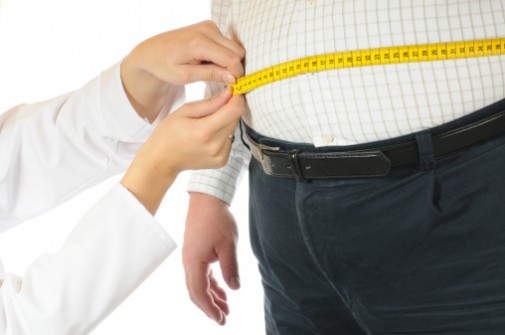 When it comes to measuring healthy weight, body mass index (BMI) has been widely used and accepted among health professionals for decades. But now, another method may challenge BMI as the accepted standard.
A new study from researchers at Oxford Brookes University, found that measuring the ratio between a person's waist and height is a better predictor of overall health and life expectancy.
The waist-to-height ratio is simply a comparison between a person's height and the circumference of their waist as measured across the belly button. Researchers said the ideal ratio for the waist measurement should be no more than one half of the person's height. For example, a 5'8" man should have a waist circumference that doesn't exceed 34 inches.
Researchers said that maintaining the ratio may prevent diabetes, stroke and heart disease along with having a longer lifespan. They looked at data regarding the life expectancies of people with varying waist-to-height ratios and their lifespans to draw the conclusions.
Some health experts say the waist-to-height tool is especially useful when used alongside BMI.
Dr. Tony Hampton, a family medicine physician with Advocate Medical Group in Chicago, says using BMI is a good overall measurement but misses a key area the waist-to-height measure catches—fat carried around the waist.
"BMI does not take into account the distribution of fat around the body," Dr. Hampton said. "Belly fat can pose particular health risks and should be taken into account. Fat stored around organs correlates to increased risks for many health conditions including diabetes and high blood pressure."
The waist-to-height ratio may also signal a health problem earlier which is another advantage, Dr. Hampton explained.
"Even people who are categorized as 'healthy' or 'normal' according to BMI may still be at risk," he said. "The waist-to-height ratio may show risks sooner than BMI might."
Dr. Hampton says any measurement that helps patients work to maintain a healthy weight is a good thing.
"BMI is widely used and very helpful but as science advances, we're obligated to move toward using tools that are more beneficial," Dr. Hampton said. "I predict the waist-to-height ratio to become more popular among the medical community for the advantages it has over BMI alone."
Related Posts
Comments
About the Author
health enews staff is a group of experienced writers from our Advocate Health Care and Aurora Health Care sites, which also includes freelance or intern writers.