Can cutting practice time be bad for young athletes?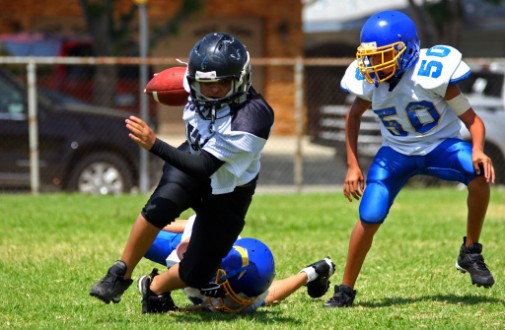 Researchers are raising even more awareness about concussions in youth football with a new study that pinpoints sources of the injury.
The study, published in the Journal of Pediatrics, followed 500 youth athletes, ages eight to 12, who played on tackle-football teams. They found that the student athletes were more likely to suffer from a concussion during an actual game rather than in practice. They also reported that older players were at a much higher risk of concussion than the youngsters.
Out of the 500 players, 20 of them suffered from concussions, with 18 of them being during game play and only two during practice time. Their results showed that players were 26 times more likely to get a concussion during game play than in practice.
The majority of the concussions encompassed helmet-to-helmet contact and 95 percent involved advanced positions on the field such as a running back or quarterback. The study also found that kids ages 11 and 12 were three times more likely to be sidelined from a concussion than players ages eight to ten.
Pop Warner, the largest youth football organization in the U.S., recently limited the amount of contact play during practice. This was due to the concerned responses about the high volume of concussions. But contrary to this new change in play, researchers believe that youth need more practice time to learn the basics of contact and proper tackling techniques.
"Limiting contact practice in youth football may not only have little effect on reducing concussions, but may instead actually increase the incidence of concussions in games via reduced time learning proper tackling in practice," said researcher, Anthony Kontos, in a news release.
Kontos noted that parents, coaches, football personnel and players need to emphasize the importance of awareness and education about concussions and safe play.
Dr. Ketan Mody, sports medicine physician at Advocate Good Samaritan Hospital in Downers Grove, Ill., says that concussions are a serious matter and could have long-term consequences.
"It is very important that we know how to diagnosis and treat concussions properly in order to keep our family members and community members safe," Dr. Mody says.
Related Posts
Comments
About the Author
Sarah Scroggins, health enews contributor, is the director of social media at Advocate Aurora Health. She has a BA and MA in Communications. When not on social media, she loves reading a good book (or audiobook), watching the latest Netflix series and teaching a college night class.