Kids' insight about asthma may help them get better care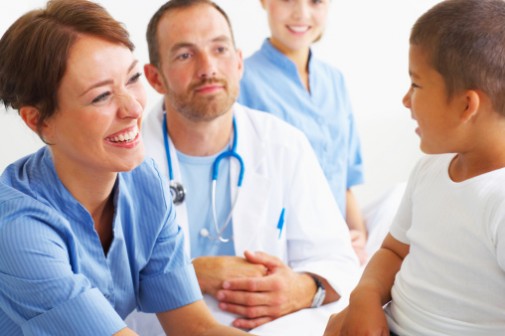 According to a new study, when kids are given the chance to speak for themselves about their asthma symptoms, doctors are able to create more effective treatment plans.
The study, published in the July issue of the journal Annals of Allergy, Asthma & Immunology, reports that when children with asthma were asked direct and thought-provoking questions about how asthma is affecting their day-to-day activities, the children responded with insights that helped doctors provided better care.
Researchers said input from parents is vital but having the added benefit of hearing directly from the children adds a new level of understanding that may have been missed by talking with parents only.
"Our research shows that physicians should ask parents and children about the effects asthma is having on the child's daily life," said lead study author Margaret Burks, in a statement. "Parents can often think symptoms are better or worse than what the child is really experiencing, especially if they are not with their children all day."
Dr. David Farnsworth, a pediatrician with Advocate Medical Group in Chicago, agrees that this research is important for parents and physicians alike.
"We can gain a greater understanding when children are given the chance to describe how they are feeling in their own words," he says. "The earlier we can understand, diagnose and treat a child with asthma, the better.
Related Posts
Comments
About the Author
Sarah Scroggins, health enews contributor, is the director of social media at Advocate Health Care and Aurora Health Care. She has a BA and MA in Communications. When not on social media, she loves reading a good book (or audiobook), watching the latest Netflix series and teaching a college night class.