Caution: Allergens may be lurking in your food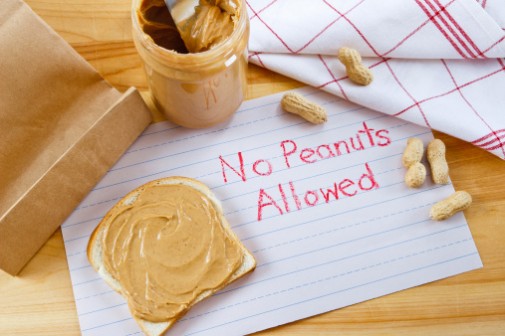 According to the Food Allergy Research and Education (FACE) there are nearly 15 million Americans with food allergies and approximately 1 in 13 children in the United States are also affected.
Dr. Uma Gavani, clinical allergist and immunologist at Advocate Christ Medical Center, warns that food allergens can be hidden in foods served at picnics and public places, and can cause a range of reactions.
"Most reactions to food occur when the allergens are not listed or advertised as the primary ingredients, so the person who is sensitive is unaware of their presence in the food," she says. "Food allergies and sensitivities to certain food ingredients seem to be on the rise among both children and adults."
Symptoms of allergic reactions range from mild to severe, she says.
"Severe allergy sufferers  should have an epinephrine auto injector (better known as an EpiPen) with them at all times," Dr. Gavani recommends. "If you suspect your child has consumed food to which he or she is allergic, watch the child very closely for symptoms like swelling of eyes, lips, nose or a breakout of hives on the body."
She says that if these symptoms appear, use the EpiPen immediately, give the child diphenhydramine (or Benadryl) and call the paramedics.
Minor allergic reactions to food can include development of small skin blotches, mild itching or vomiting, she says. These symptoms can be addressed by taking diphenhydramine and undergoing close observation for up to four hours, since reactions may not be immediate, she says.
Of course, symptoms alone do not indicate a person is sensitive or truly allergic to a specific food, she says.
"The best way to determine sensitivity or allergy is by getting tested by a physician," Dr. Gavani says.
She also urges those with allergies to pollen and ragweed to be cautious when eating certain foods.  Water food allergy syndrome occurs when raw fruits and vegetables cross-react with hay fever allergens, she says.
"Children with hay fever allergies may have an itchy mouth, tongue or lips after consuming raw fruits or vegetables, such as cantaloupe, melons, carrots and celery," Dr. Gavani says.
Dr. Gavani advises allergy suffers to make servers aware of food allergens in order to increase awareness about the dangers of cross-contamination in the preparation of food.
Stephanie Lakinger, a registered dietitian at Advocate Christ Medical Center, says the top eight allergens are wheat, soy, peanuts, tree nuts, milk, egg, fish and shellfish. She encourages food preparers and event hosts to list the allergens present in the food being served. She also advises parents and those with food allergies to plan ahead.
"Bring a meal for your child or ask ahead of time about the kinds of food that will be served," she says.
Related Posts
Comments
About the Author
health enews staff is a group of experienced writers from our Advocate Aurora Health sites, which also includes freelance or intern writers.