Is it heartburn or something more serious?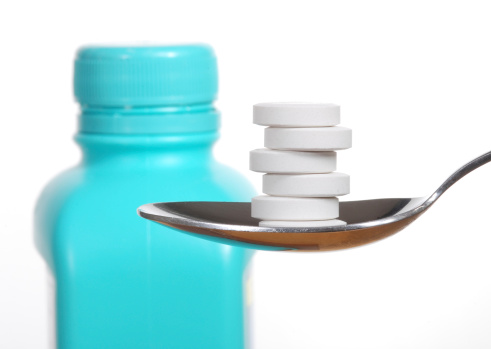 A glass of red wine plus a hearty dish of pasta with marinara sauce and a side of garlic bread can be the perfect dinner for some; for others, it can cause the instinctive reach for the antacids. Many people experience heartburn, particularly after eating certain kinds of food, but if it's a regular occurrence, experts say you may have gastroesophageal reflux disease (GERD).
GERD occurs when acid and bile from the stomach and small intestine refluxes into the esophagus, causing pain and injury to the esophagus. The American College of Gastroenterology reports that more than 60 million people in the U.S. have a case of GERD at least once a month.
Dr. Rockford G. Yapp, a gastroenterologist who treats patients at Advocate Good Samaritan Hospital, says symptoms can range from mild a few times a year to incapacitating, severe, daily symptoms. Although symptoms are often mild, GERD can lead to many medical problems, such as chest pain, ulcers, difficulty swallowing, coughing, asthma symptoms, pre-cancerous changes and even cancer, he says.
"Reflux disease can cause significant damage," Yapp says, who is involved with national studies investigating the diagnosis and treatment of GERD. "The most worrisome complication is when the pre-cancerous condition called Barrett's Esophagus develops."
Barrett's Esophagus is associated with esophageal cancer, the fastest growing form of cancer in the U.S., according to the National Digestive Diseases Information Clearinghouse (NDDIC).
Treatment of Barrett's Esophagus has improved significantly over the last few years, Yapp says, particularly with the development of an outpatient procedure called radio frequency ablation that can effectively cure the disease.
Yapp, the principle investigator and one of several physicians at Good Samaritan Hospital involved with a radio frequency ablation study, found that Barrett's Esophagus and even early esophageal cancer can be cured with new endoscopic techniques.
"Esophageal ablation allows us to remove pre-cancerous tissue safely and effectively with a more than 90 percent success rate," Yapp says. "It's a huge advance in the prevention and treatment of this often fatal cancer."
Yapp recommends you talk to your doctor if you have heartburn, especially if it has persisted for more than a few weeks. There is effective treatment, he says, that can improve your symptoms, quality of life and prevent some of the most dangerous complications of GERD.
Related Posts
Comments
About the Author
Lisa Parro, health enews contributor, is manager of content strategy for Advocate Health Care and Aurora Health Care. A former journalist, Lisa has been in health care public relations since 2008 and has a master's degree in journalism from Northwestern University. She and her family live in Chicago's western suburbs.