Experts say some 'cancer' is really not cancer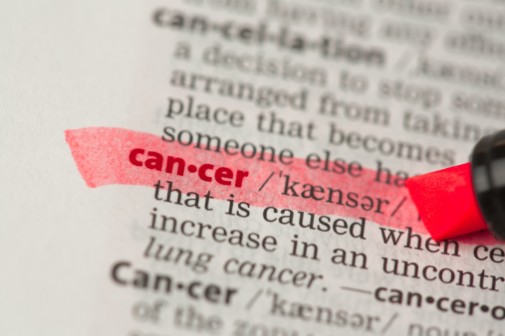 A panel of experts working with the National Cancer Institute (NCI) recommends changing how cancer is defined, and perhaps even getting rid of the word entirely in certain instances.
The Journal of the American Medical Association (JAMA) published the recommendations this week. Early cancer diagnosis has been in the spotlight for the last 30 years, thanks to awareness and screenings. The goal of these efforts was to reduce the rates of late-stage disease and to lower cancer deaths. However, clinical trials and various trends indicate that these goals have not yet been reached. In fact, national data shows a significant increase in early-stage disease.
What has emerged, however, is how complex cancer can be and how the word itself "cancer" leads most everyone to thoughts of mortality, which is not true in all cases. The experts explained that when this term is used, particularly in conjunction with screenings, "overdiagnosis" may occur, where when tumors are found, if left untreated would not cause death. This in turn results in "overtreatment."
For example, the experts point out that some premalignant conditions, such as ductal carcinoma in situ (DCIS), which affects the breast and many doctors agree is not cancer, could be renamed, removing the word "carcinoma." This may help make patients less fearful, and they in turn may be less likely to pursue potentially harmful and unnecessary treatments such as surgical breast removal.
"When I talk with patients who have been diagnosed with DCIS, I remind them that these are tumor cells contained within the ducts of the breast. They are not invasive," says Dr. Heidi Memmel, breast surgeon at Advocate Lutheran General Hospital and Advocate Medical Group in Park Ridge, Ill. "But, if left alone, some of these will become an invasive cancer. Our goal in treating DCIS is to prevent the cells from becoming invasive. So our treatment is really tailored toward the individual and toward the type and extent of DCIS that the patient has."
She adds, "We definitely try not to overtreat someone, but we do want to prevent the patient from developing an invasive breast cancer in the long run."
The experts also suggested that lesions found in screenings of the prostate, breast, lung and thyroid should be reclassified as "indolent lesions of epithelial origin" or IDLE conditions, vs. calling them cancers. These tend to be the areas where overdiagnosing is common, the experts found.
Suggested recommendations included policies that prevent or reduce the chance of overdiagnosis and avoid overtreatment, in addition to open dialogue between physicians and patients.
NCI officials said in a New York Times article, overdiagnosis is a huge public health concern and a priority for the organization. "We're still having trouble convincing people that the things that get found as a consequence of mammography and P.S.A. testing and other screening devices are not always malignancies in the classical sense that will kill you," said Dr. Harold E. Varmus, director of the NCI.
"I think overall it is a positive trend. As a cancer specialist, I agree that a better definition of the word  "cancer" is in order," says Dr. Chilakamarri Yeshwant, an oncologist with Advocate Sherman Hospital in Elgin, Ill.
"I think that the experts need to take a close and hard look and decide which of those precancerous tumors can be safely not called cancerous. However, we should be careful not to risk patients ignoring a potentially cancerous condition without follow up," he says.
"It is not going to be an easy task," he adds.
Related Posts
Comments
About the Author
health enews staff is a group of experienced writers from our Advocate Health Care and Aurora Health Care sites, which also includes freelance or intern writers.