Is 'Fifty Shades of Grey' glorifying domestic violence?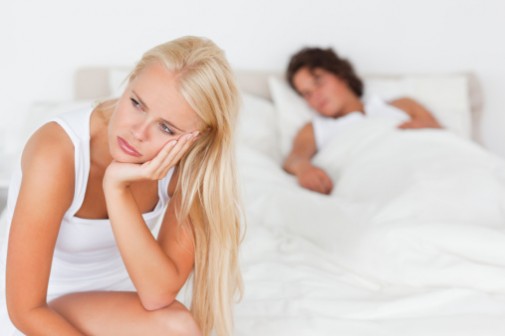 A new study raises serious questions about the risqué behavior detailed in the fiction, New York Times bestselling book, "Fifty Shades of Grey." In fact, one group of study leaders say the author goes too far.
The report, published in the Journal of Women's Health, found that the racy acts characterized in the novel are actually closely akin to patterns of emotional and sexual abuse against women.
Comparing the novel with the Centers for Disease Control and Prevention's description of intimate partner violence, the group noted that one of the book's central character's (Anastasia) actions are very aligned with those of an abused woman—highlighting that she consistently feels threatened and often suppresses feelings about her partner (Christian Grey).  
According to the National Coalition Against Domestic Violence one in five women report experiencing domestic violence in their lifetime. This is one reason researchers say they are not taking the findings lightly. 
"This book is perpetuating dangerous abuse standards and yet it's being cast as this romantic, erotic book for women," said Amy Bonomi, lead author, in a statement. "The erotic content could have been accomplished without the theme of abuse."
Signs of an abusive relationship
Signs and symptoms of abusive behaviors or tendencies may be subtle in the beginning, says Judy Petrushka, domestic violence specialist at Advocate Good Samaritan Hospital in Downers Grove, Ill.
"Health issues such as depression, anxiety, headaches, abdominal pain and chronic pain can all be side effects of an abusive relationship," she says. "Making this connection can help a person take steps toward a safer, healthier life."
The following red flags may indicate a partner is potentially abusive, according to LoveisRespect.org, a resource by the National Dating Abuse Helpline and the non-profit Break the Cycle:
Checking your cell phone or email without permission
Constantly putting you down
Extreme jealousy or insecurity
Explosive temper
Isolating you from family or friends
Making false accusations
Mood swings
Physically hurting you in any way
Possessiveness
Telling you what to do
Answering yes to any of the questions above may be a first step in developing awareness about the health – or danger – of a relationship, says Sarah Katula, APN, PhD, nurse practitioner at Good Samaritan Hospital.
"Unfortunately, abuse is very common and domestic violence does not tend to go away on its own," Katula says. "Abusive relationships are a health concern. No matter the circumstance, every person should know that the abuse is not their fault and that there are resources to disclose and get help."
Experts say if you should find your life imitating art— in this case of the "Fifty Shades of Grey" book, there are plenty of ways to seek help. For information about safety planning, hotlines, shelters and other resources to help people in abusive relationships, click here.
Related Posts
Comments
About the Author
Sarah Scroggins, health enews contributor, is the director of social media at Advocate Aurora Health. She has a BA and MA in Communications. When not on social media, she loves reading a good book (or audiobook), watching the latest Netflix series and teaching a college night class.