The science behind near-death experiences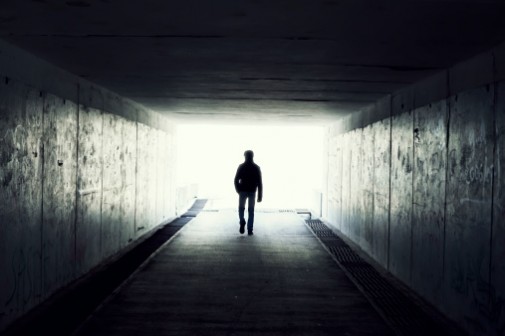 A new study of the brain activity of rats might help explain the bright lights and out-of-body experiences often described by survivors of near-death medical cases.
Scientists at the University of Michigan studied the brains of dying rats, and found increased activity at the time of death. This could mirror a heightened state of consciousness in humans shortly after clinical death, they said.
"A lot of people thought that the brain after clinical death was inactive or hypoactive, with less activity than the waking state, and we show that is definitely not the case," lead researcher Jimo Borjigin said in a statement. "If anything, it is much more active during the dying process than even the waking state."
Researchers monitored nine rats as they were dying, and found that in the 30 seconds after their hearts stopped, there was a jump in high-frequency brainwaves called gamma oscillations. These brainwaves are thought to be directly tied to consciousness and processing information.
In the rats, the electrical pulses were even stronger right after the cardiac arrest than when animals were awake and well, researchers found.
While the sample size was small, the results were the same in all nine rats, said Borjigin, an associate professor of neurology at the University of Michigan Medical School. The study sets the stage to investigate the dying brain in humans.
Borjigin said it was possible that if this elevated brain activity also occurred in humans, it could explain the near-death visions described by survivors. Almost 20 percent of cardiac arrest survivors report seeing a light or having an out-of-body experience, a Dutch study found.
More study would be needed to see if the findings would be the same in humans, said Juan Alzate, MD, a neurosurgeon who practices at Advocate Condell Medical Center.
"We still have a lot more to learn about the human brain, both in death and in consciousness," Alzate said. "Every new piece of information is exciting, like finding another piece of the puzzle."
The study was published Monday in the Proceedings of the National Academy of Science.
Related Posts
Comments
About the Author
health enews staff is a group of experienced writers from our Advocate Aurora Health sites, which also includes freelance or intern writers.