What you need to know about cataracts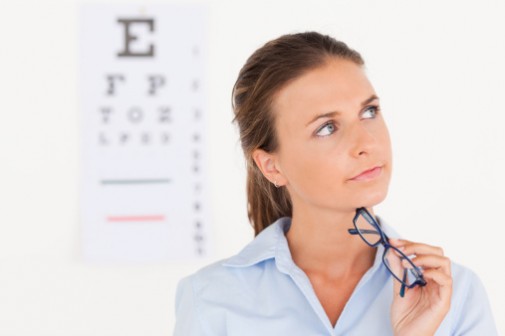 The lens in your eye works very much like the lens of a camera. When it's clear, light can easily pass to the back of the eye and you're able to see clearly. When the lens becomes cloudy, however, light gets scattered as it passes through the lens. This blurred vision may be a sign of cataracts.
According to the American Academy of Ophthalmology, nearly 22 million Americans age 40 and older are affected by cataracts. And by the time a person reaches the age of 80, more than half of all Americans have cataracts.
Cataracts usually occur with natural aging, says Dr. Craig Gerstein, an ophthalmologist at Advocate Illinois Masonic Medical Center in Chicago.
"There are, however, genetics or some types of diseases, such as diabetes, or if you smoke a lot, that can cause them," he says.
Cataracts can be detected and diagnosed from standard eye exams.
Dr. Gerstein says treatment of cataracts usually takes two forms: prescriptive lenses or surgery. A change in eyeglass prescriptions may alter the way the light hits the eye, he says. But he notes that if the vision can't be corrected with glasses, and other symptoms such as night glare are present, then surgery is the other option.
"I tell patients, 'Think of a cataract as a candy-coated M&M. We make a hole in the candy coating shell, remove the chocolate and peanuts, which is the cataract, and in that candy-coated shell that's left behind, we put an artificial lens inside that, and the candy-coated shell shrink wraps around to hold it in place,'" Dr. Gerstein explains.
Treatment of cataracts with surgery tends to be very successful, especially with advances in surgery, Dr. Gerstein says. Once upon a time, you'd have to be hospitalized with stitches, but now it's done in an outpatient setting, done in about 10 to 15 minutes, and there's no pain, patching or stitching. So patients are up and running the next day, he says.
"In fact, we can make you better than before you had cataracts," Dr. Gerstein says. There are certain types of lenses that can be put in that correct for problems with distance, those who have astigmatism and "multifocal lenses that give you vision improvements for distance, intermediate and reading so you can end up being glasses-free," he says.
Although cataracts are generally brought on by age, there are some things you can do to maintain good eye health.
"I tell patients to wear sunglasses to decrease exposure to ultraviolet light," he says. "And more importantly live a healthy lifestyle, which means eating green, leafy vegetables."
Related Posts
Comments
About the Author
health enews staff is a group of experienced writers from our Advocate Aurora Health sites, which also includes freelance or intern writers.