How migraines affect your brain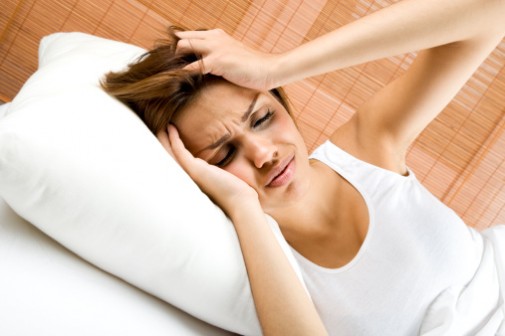 A recent study published in the journal Neurology suggests that migraines may do more than cause serious headaches for the 37 million Americans who suffer from them.
Researchers reviewed 16 studies and found that those who experienced migraines had actual changes to their brain compared to those who had not experienced them.
What was especially noticeable in the study was the difference between individuals experiencing migraines with aura, which are warning signs of the onset of a migraine, versus those who did not. Migraines with aura have side effects such as flashes of light, blind spots or tingling in the hands or face.
The study found the following differences:
68 percent of those experiencing migraines with aura had white matter lesions, which are small spots of scars in the brain, compared to just 34 percent of those experiencing migraines without aura.
The risk for infarct-like lesions, which are clusters of dead brain cells, increase 44 percent for those with migraines with aura compared to those without.
Brain volume changes were also more common in individuals experiencing migraines with aura.
Though white matter lesions are not considered particularly harmful brain changes, Dr. Richard Lipton, co-author of the study and a neurologist at the Montefiore Headache Center said in a statement, that the infarct-like abnormalities may actually pose a serious health risk. These changes indicate a disruption of blood flow in the brain, which can raise an individual's risk for stroke, he said.
"Our meta-analysis showed that the risk of these infarct-like lesions increased with how long you've had migraines and how many attacks you've had," Lipton said. "So there's a possibility that if you reduce migraines with aura, you might be able to reduce your risk of stroke."
There are many treatment options for migraines, according to Dr. Heidi Nicola, an internal medicine physician at Advocate Good Samaritan Hospital in Downers Grove, Ill., but she says it is important to "try and figure out what triggers the migraine and avoid them when possible."
Related Posts
Comments
About the Author
health enews staff is a group of experienced writers from our Advocate Health Care and Aurora Health Care sites, which also includes freelance or intern writers.