Should pregnant moms fear the flu shot?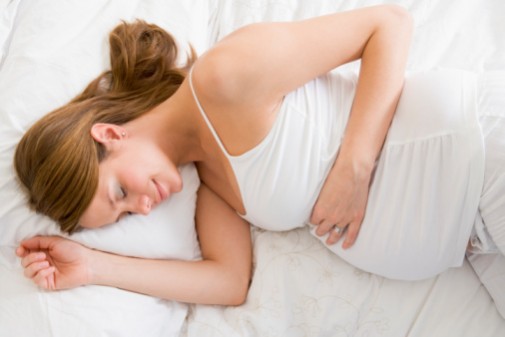 The results of two new studies are providing mounting evidence that flu shots are safe for pregnant women, experts say.
Researchers say results from analysis that began just after the H1N1 influenza outbreak of 2009, show that the vaccine is safe for mom and baby.
Despite government recommendations that pregnant women get the annual vaccine, less than 50 actually do out of safety concerns, the study leaders said. They hope these new reports will encourage expectant moms to get the shot.
"The overall results of the study were quite reassuring about the safety of the flu vaccine formulations that contained the pandemic H1N1 strain," said study leader Christina Chambers, PhD, MPH, of the University of California, San Diego School of Medicine, in a news release. "We believe our study's results can help women and their doctors become better informed about the benefits and risks of flu vaccination during pregnancy."
Researchers from UC San Diego analyzed data on more than 1,000 expectant moms in the U.S. and Canada from 2009- 2012. Among the women who chose the vaccine, they were "no more likely to experience miscarriage, have a baby born with a birth defect or have a baby born smaller than normal compared with those who did not receive a vaccination." Study leaders did find that the vaccinated women were more likely to deliver their babies three days sooner than their non-vaccinated counterparts, however.
A second study, done by scientists from Boston University's Slone Epidemiology Center, found similar results regarding safety.
The Boston team followed over 4,000 mothers from 2009-2011 who had babies with birth defects and moms who delivered infants without any birth defects and then compared which of the moms had been vaccinated.
Researchers found "no significant evidence of an increased risk of any specific birth defects."
"We found no meaningful evidence of an increase in risk for many specific major birth defects if a woman received the flu shot early in pregnancy," said study author Carol Louik, in a statement. "A concern about the risk of specific birth defects was a critical question that has not been considered very much until now, and our data are reassuring."
Health experts, including the Centers for Disease Control and Prevention, say most U.S. flu activity occurs in January and February, but agree preparation for the season should begin as early as October. The best way to be fully prepared to best avoid the fever, aches and coughs brought on by the flu virus is to do your best to prevent  it by receiving a flu vaccination.
Related Posts
Comments
About the Author
health enews staff is a group of experienced writers from our Advocate Health Care and Aurora Health Care sites, which also includes freelance or intern writers.