Boosting brain power as you age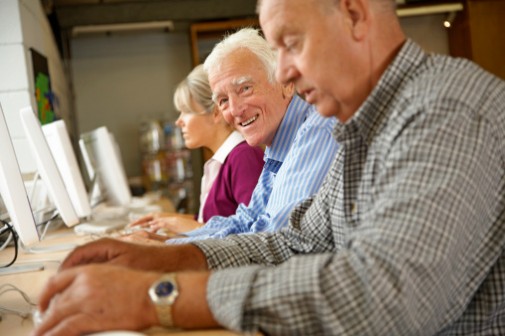 A recent study published in the Journal of Gerontology: Psychological Sciences says there are three things you can do to keep your mind sharp, focused and on top of things as you age.
Researchers from Concordia University looked at four years of data from more than 300 new retirees. They tracked their health, motivation levels, activity and completed cognitive assessments. They found that when people continually keep their mind active they can make a big impact on their intellectual thinking for the future.
They believe that when people continually look for and experience mentally demanding activities, they are less probable to see a decline in thinking later on.
They also believe that participating and doing daily activities that use your brain, like reading, writing and using a computer, can keep your brain going long after retirement. Researchers also note that people with signs of depression prior to retirement can greatly benefit from active activities for their brain to minimize the effects of depression.
"Retirement usually occurs right around the time when normal age-related declines in cognitive function come to the fore," says study author Larry Baer, in a statement. "So it is important to understand what is happening to brainpower during this period and to identify risk factors for mental decline, as well as factors that will help protect against it."
Baer hopes that this study will help "influence the design of future interventions aimed at maintaining the cognitive health of retirees."
He says that this can be done by getting people to focus on their engagement in a multitude of cognitive activities.
"It is equally important to address symptoms of depression to help fight against cognitive decline," he adds.
Related Posts
Comments
About the Author
Sarah Scroggins, health enews contributor, is the director of social media at Advocate Health Care and Aurora Health Care. She has a BA and MA in Communications. When not on social media, she loves reading a good book (or audiobook), watching the latest Netflix series and teaching a college night class.