Less invasive options for breast cancer surgery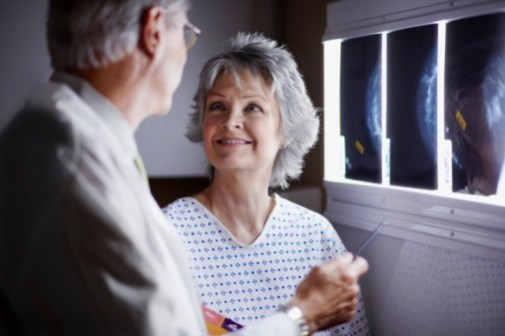 Recent headlines highlight the role of mastectomy and prophylactic mastectomy as good options for women with hereditary breast cancer. A majority of women, however, present with early stage breast cancer without a gene abnormality or significant family history of breast cancer. These patients can still be best served by breast-conserving surgical treatment in most cases.
Breast-Conserving Surgery
For early stage breast cancer, breast-conserving treatment consists of surgical lumpectomy, which removes the cancerous tumor with a small margin of surrounding normal breast tissue. Radiation to the affected breast completes this treatment option. Breast-conserving therapy provides long-term protection from local recurrence and satisfying cosmetic results. 
"Breast conserving surgery is a less invasive option with a 40-year track record of proven effectiveness for treatment of early breast cancer," says Dr. Rachel Baer, medical director of The Center for Breast Care at Advocate Sherman Hospital in Elgin, Ill. "This option provides both physical and psychological benefits, as the loss of a breast or both breasts can be very difficult for women to come to terms with."
Less Invasive Lymph Node Procedure
Another less invasive technique, the sentinel lymph node biopsy, recently received important validation as the standard of care for detecting breast cancer spread to the axillary (armpit) lymph nodes. The sentinel lymph node technique identifies and allows removal of the first draining axillary lymph node(s) on the side affected by breast cancer.
Typically, one to three lymph nodes are identified by this technique and removed for testing. This is in contrast to traditional axillary lymph node dissection (ALND) in which most of the armpit lymph nodes on the affected side are removed (12-24) and examined for breast cancer. ALND can result in long-term side effects for women, including nerve damage, nerve discomfort and chronic swelling of the arm known as lymphedema.
The National Surgical Adjuvant Breast and Bowel Project recently examined the impact of sentinel lymph node biopsy vs. ALND on breast cancer recurrence and survival. The 10-year follow-up of a large trial found no difference in overall survival or cancer recurrence rates among these techniques. "The data confirms that the less invasive sentinel lymph node biopsy provides accurate diagnostic information to guide breast cancer treatment without long-term side effects," Dr. Baer says.
"Clinical trials like this showcase how less invasive breast cancer surgery options have advanced the care that women receive," Dr. Baer says. "Of course, every patient's situation is different. At Advocate Sherman Hospital, every patient facing treatment receives extensive information and counseling from our nationally accredited, multidisciplinary breast center team to assist decision-making on the best treatment options."
Related Posts
Comments
About the Author
health enews staff is a group of experienced writers from our Advocate Health Care and Aurora Health Care sites, which also includes freelance or intern writers.