Famous actor joins fight against Type 2 diabetes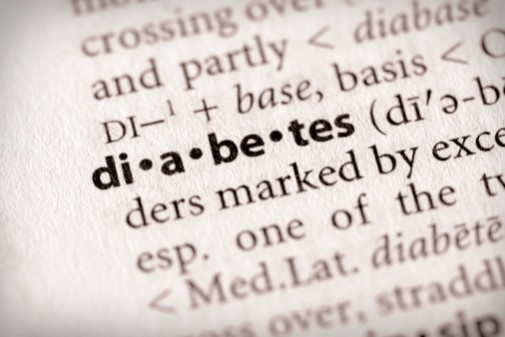 Diabetes is the seventh-leading cause of death in the United States, afflicting nearly 26 million Americans, according to the Centers for Disease Control (CDC). More than 90 percent of cases involve Type 2 diabetes, which develops when the body becomes resistant to insulin.
Actor Tom Hanks' revelation after being diagnosed with Type 2 diabetes is raising awareness on the disease and its causes. With approximately 27 percent of people with diabetes not even knowing they have the disease, according to the CDC, Hanks hopes he can help save lives.
"Genetics does have a big underlying role to play, but excess weight and inactivity seem to be contributing factors," says Dr. Vinita Bhagia, endocrinologist with Advocate Medical Group in Chicago.
"The more weight one gains, the more resistant they becomes to insulin," Dr. Bhagia says. "Excessive weight is hence a strong trigger for diabetes. More than one-third of our U.S. population is obese and with the obesity epidemic getting bigger and bigger, diabetes is on the rise."
The CDC estimates that if current trends continue, as many as one-third of U.S. adults could have diabetes by 2050.
In his recent appearance on "The Late Show with David Letterman," Hanks relayed the conversation with his physician.
"I went to the doctor and he said, 'You know those high blood sugar numbers you've been dealing with since you were 36? Well, you've graduated,'" Hanks, 57, told Letterman. "'You've got Type 2 diabetes, young man.'"
The CDC says pre-diabetes – where blood glucose levels are higher than normal but not at diabetic levels – affects an estimated 79 million Americans: more than a third of adults 20 and older, and half the population 65 and older.
Dr. Bhagia says studies show losing 5-10 percent of your body weight can reduce the risk of developing diabetes.
"Healthy lifestyle choices can help prevent Type 2 diabetes," she says. "Even if you have diabetes in your family, diet and exercise can help you prevent the disease."
She recommends a diet of foods low in fat and calories with a focus on fruits, vegetables and whole grains, and 30 minutes of moderate physical activity a day.
"Take a brisk daily walk. Ride a bike. Swim laps," she says. "One can do three sessions of 10 minutes each spread out through the day as well."
"Bad genes are like a loaded gun, but the trigger is in your hand," Dr. Bhagia says.
Related Posts
Comments
About the Author
health enews staff is a group of experienced writers from our Advocate Aurora Health sites, which also includes freelance or intern writers.