To eat organic or not?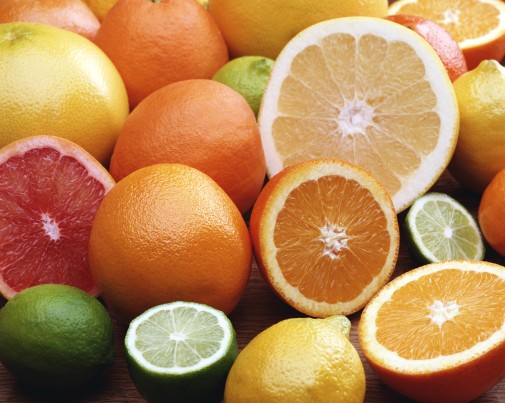 The U.S. Food and Drug Administration and the U.S. Department of Agriculture certify farms that produce organic products if they meet certain requirements. Organic farms use no chemicals, including fertilizers, insecticides, herbicides or growth hormones.
Organic foods such as bread or cereal must contain ingredients that are at least 95 percent organic. Single-ingredient foods, such as apples or eggs, must be 100 percent organic. Food-producing animals, such as chickens or pigs, must be fed organic food and provided access to the outdoors and a clean living space.
Other rules specify what type of pest control can be administered, allowing farmers to use birds, insects or—hold on to your hats—mating disruption, a pest management technique that controls certain insect infestations. Both organic and conventionally grown fruits and veggies provide vitamins and fiber, and both are free of fat, sodium and cholesterol. So how do you choose what's best for your family?
One big difference: pesticides. A study by the Annals of Internal Medicine found that organic produce has a significantly lower risk of contamination from pesticides than conventionally grown produce.
The study found that 7 percent of organic products in the U.S. and Europe contain detectable amounts of pesticides, compared with 38 percent of conventional produce. In 2010, the USDA reported that 59 percent of conventional produce in the U.S. contained a detectable amount of pesticides, even after proper washing.
According to a report by the American Academy of Pediatrics, results have been inconclusive on whether or not organic products are recommended over non-organics. The Academy believes that while pesticide levels are higher on non-organics, there is no correlation to negative health effects on children.
"While I know this study shows no definite benefit to eating organic, I prefer personally to ingest and for my family to ingest as little an amount of food related chemicals as possible," says Dr. Marie O'Connor, physician on staff at Advocate Good Samaritan Hospital and the Good Samaritan Outpatient Center in Downers Grove. "It's been more important to me as a Mom. I feel better when I feed my kids that way."
What about price? Organic products come with a higher price tag, the result of the extra measures farmers take to keep their products safe and free from pesticides. If you are an environmentally friendly person, you are helping to keep the environment clean by paying the extra cents. Some consumers say they are willing to pay the difference.
Kim Bozek, a Westmont resident and an avid organic shopper, says, "I always go right for the organic produce, poultry and bread. Even though I am paying more, I feel much better knowing that I am not eating harmful chemicals in my food."
"While eating organic may come with a higher price tag, there are ways to "bargain shop" for organics these days, too," O'Connor says. "My family participates in a local organic food co-op, which is a much better bargain than a trip to the grocery store."
"The foods are delicious, fresh, local and fairly priced, benefitting the consumer, the local economy and the environment," she says. " You can't go wrong!"
Related Posts
Comments
About the Author
Sarah Scroggins, health enews contributor, is the director of social media at Advocate Health Care and Aurora Health Care. She has a BA and MA in Communications. When not on social media, she loves reading a good book (or audiobook), watching the latest Netflix series and teaching a college night class.