Unvaccinated kids at higher risk for whooping cough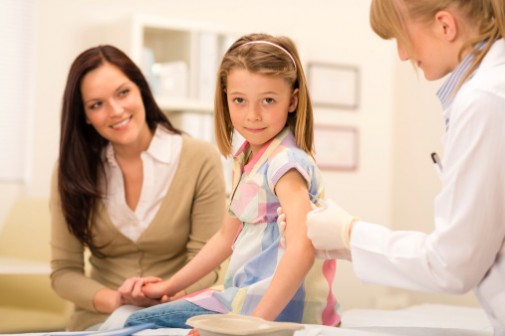 With cases popping up across the U.S., a study from the journal Pediatrics, gives more justification to the whooping cough vaccine. The study says kids may be at a higher risk for serious illness, specifically whooping cough, if not vaccinated.
Researchers found that in New York, nearly twice as many parents sought religious exemptions from vaccination in 2011. In the same year, they found that incidents of whooping cough also increased.
"The reason for the rising rates for religious exemptions is unknown. Our preliminary results suggest that it's not for religious reasons alone," said study senior author Dr. Jana Shaw, in a statement.
According to the Centers for Disease Control and Prevention, in 2012, there were more than 41,000 whooping cough cases with 18 deaths, mostly in infants, were reported in the U.S.
Across the state, exemption rates went up from 0.23 percent to 0.45 percent between 2000 and 2011. "But some counties are much higher — up to 5.58 percent," Shaw said.
The study reported that unvaccinated children were 14 times more likely to catch whooping cough than those who were vaccinated.
New York state mandates that children enrolled in its schools must be immunized for diphtheria, tetanus, whooping cough, polio, hepatitis B, measles, mumps, rubella and varicella (chickenpox). But if a family has religious causes for not vaccinating their child, they can be exempt.
Researchers noted that the current vaccine has fewer side effects than the old one and does not work for as long a time period. With that, they stress the importance of children receiving their vaccines and boosters on schedule so that the delay does not increase their chance of exposure to whooping cough.
"It's troubling from an ethical standpoint," Shaw said. "If you have gotten an exemption for your child, not only are they at higher risk of [whooping cough], but you're putting other children at risk — even those who have been vaccinated."
Dr. Adam Ebreo, pediatrician with Advocate Medical Group in Bloomington, Ill., says physicians see firsthand the dangers of what pertussis (whooping cough) can do to newborns and young children.
"As a result, I believe that receiving vaccines are essential to keeping our children safe," he says. "Parents need to keep educated on the vaccines out there and not be afraid to talk to their physician about their concerns. There is so much information on the internet, people can be confused about what is really true out there."
Related Posts
Comments
About the Author
Sarah Scroggins, health enews contributor, is the director of social media at Advocate Aurora Health. She has a BA and MA in Communications. When not on social media, she loves reading a good book (or audiobook), watching the latest Netflix series and teaching a college night class.