Debunking egg fertilization myths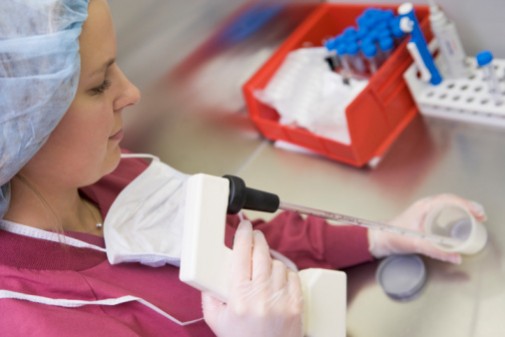 Many practices that surround modern medicine, and more specifically, the means of achieving a pregnancy, have evolved without scientific scrutiny.
This is particularly true when the stakes become higher, as they do for individuals and couples undergoing In Vitro Fertilization (IVF). Often times, individuals in the process of IVF may place unnecessary stress on factors that have no effect upon their chances of conceiving, in an effort to exert a sense of control on an outcome that has eluded them.
If they do not conceive, they resort to flawed conclusions as a cause, ultimately creating the stress and personal blame, for what is already a stressful situation.
One common myth is that after an IVF procedure bedrest is a must. But a recent study evaluates the effects and usefulness of bed rest after an embryo transfer.
People undergoing an embryo transfer using embryos created from donor eggs were randomized into one of two groups. One group was kept on bed rest after the transfer and the other group was instructed to immediately resume their normal activity.
The delivery rate for the group with no bed rest was 56.7 percent. For the group with bed rest, the delivery rate was 41.6 percent.
Although you may be thinking that rest after an IVF procedure would be helpful, the study shows no proof its better and to the contrary, it is more advantageous to go about your normal habits.
At the end of the day, whether or not a person will be successful utilizing IVF depends upon the quality of the embryo and the quality of the lining of the uterus (endometrium).
These factors are, for the most part, not under the control of either the woman or the physician. As frustrating as it may seem, there is very little a person can do to increase their chance of achieving a pregnancy beyond what is the standard chance of success using IVF.
Related Posts
Comments
About the Author
For the past thirty years, John S. Rinehart, M.D., Ph.D., J.D., has maintained an exclusive practice in infertility and reproductive endocrinology in the Chicago area. He is a Founding Partner in Reproductive Medicine Institute. Dr. Rinehart is board certified in the fields of Obstetrics/Gynecology and Reproductive Endocrinology. He completed his residency in obstetrics and gynecology at Johns Hopkins Hospital and his fellowship in reproductive endocrinology at Harvard Medical School and Brigham and Women's Hospital. In addition, Dr. Rinehart completed his law degree with a concentration in health law at DePaul University College of Law, Chicago, in 2002. Dr. Rinehart continues to focus his expertise on providing comprehensive reproductive medical care to women, men and adolescents. Dr. Rinehart is on staff at Advocate Good Samaritan Hospital in Downers Grove, Ill.