HIV/AIDS: Remembering the fight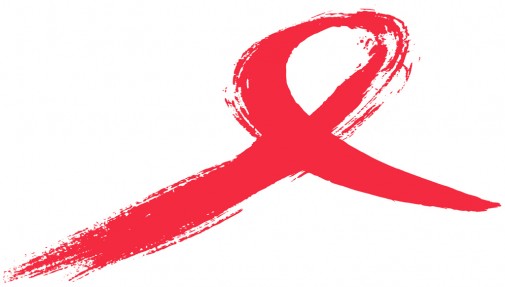 It was 1982. Time magazine's Man of the Year was the computer. Michael Jackson released the megahit Thriller and Sony launched the first personal CD player. And the Centers for Disease Control had not even given a name to a disease that would go on to kill millions—acquired immune deficiency syndrome, or AIDS.
As we approach World AIDS Day on December 1, two physicians who were on the front lines in those early years say they're grateful for the chance to engage in the fight against the virus.
In October 1982, Dr. David Moore, a rookie physician, saw his first patient, a personal friend, come into his office with the symptoms of AIDS. What followed were, in his words, "13 years of slow-motion carnage."
A gay man himself, Dr. Moore and his medical and life partner, Dr. David Blatt, went to work, spearheading what would be the first dedicated AIDS unit in the Midwest at Advocate Illinois Masonic Medical Center in Chicago.
"It was a different time. There was so much fear then," Dr. Blatt says. "The news media was calling it the 'gay cancer' and there was very little knowledge or education on what it was or how it was transmitted. There was a lot of panic and discrimination."
Dr. Moore says they felt they had to do something. "This was us. This was our community and neighborhood. We were in this risk group. It was affecting our friends, our patients and we needed to take action."
Drs. Moore and Blatt studied the disease, consulted with other physicians, locally and nationally, and worked with nurses, administrators and other hospital staff to establish an HIV treatment program to treat patients with dignity and respect in a time when they were often shunned by family, friends and even other health care providers.
World reaction
Time magazine labeled those with HIV/AIDS "The New Untouchables." In Chicago and around the nation, Drs. Moore and Blatt acknowledged that fear of the disease resulted in patients being kept in isolation, their meals left at the door. There were stories of loved ones and caregivers refusing their touch, wearing surgical masks in their presence and even refusing to see them.
However, those who understood what was known about transmission of the virus, such as those working on the Advocate Illinois Masonic AIDS Unit, used that information to educate others, replacing fear with compassion. Physicians, nurses and volunteers held patients' hands, comforted them, cared for them in their last days and contributed to the nationally evolving practices of palliative and hospice care.
"We like to say we were 'high-tech, high-touch,' because we wanted to do it all," Dr. Blatt says. "We didn't consider it revolutionary. It was simple acceptance. No one was ever turned away."
Throughout the hospital, physicians battled the disease from every angle. Pathologists developed specialized biopsies and biochemical testing for diagnosing infections, respiratory physicians worked to quickly and accurately diagnose the cause of  life-threatening pneumonias, and infection control nurses instituted universal precautions as the appropriate way to safeguard the health of all patients and staff.
"In the beginning, there were no studies, no literature," Dr. Blatt says. "We were talking to doctors on both coasts where the disease process was evolving more quickly, and developing a nationwide network of physicians sharing observations and collaborating on research studies."
Unit 371
Unit 371 was established because there was a "critical mass" among physicians, nurses and staff to do something, Dr. Blatt says. "And all the while, the patients were charming and bright and inspiring. They were so, so appreciative of our efforts, we just naturally felt we had to do more."
"These were young patients—vibrant young men just beginning their lives, for the most part," Dr. Moore says. "These young men were coming in and, within a week, they could be dying with pneumonia. These were patients who weren't prepared at all. We tried to walk the walk with them."
The unit came to be a "colorful, often happy place," Dr. Moore says, despite the death that hung over it. (In one month, the unit lost 27 patients.) "But it helped, at least, to lessen the stigma and fear and provided those affected somewhere to come for care, where they felt safe and accepted."
A brighter future
With the discovery of antiviral drugs leading to the development of effective drug treatment of HIV in 1995, the need for an inpatient AIDS unit at the medical center, thankfully, declined. Unit 371 was eventually closed. AIDS treatments rapidly entered an era of outpatient management of HIV as a chronic disease, no longer fatal.
Today, an estimated 1.1 million Americans are living with HIV, though the Centers for Disease Control and Prevention (CDC) estimates that nearly one in five are unaware of their infection. With continuing improvements in drug therapies, those with HIV can live long, normal lives.
Related Posts
Comments
About the Author
health enews staff is a group of experienced writers from our Advocate Aurora Health sites, which also includes freelance or intern writers.