How many calories are really in your food?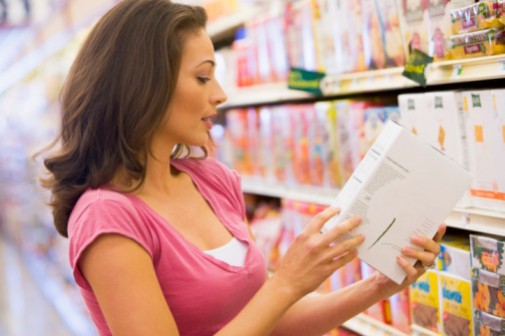 For some, the holidays mean ignoring those calorie counts on your full plate. But did you know your 2 percent cup of chocolate milk may not have the number of calories per serving as it says on the box? And the same could go for soda and other products, too.
For decades, people in the United States have relied on government data to tell us just how many calories we are consuming. But the truth is— that data can lag behind the rapidly changing and ever-growing food marketplace.
A team of researchers from the University of North Carolina (UNC) at Chapel Hill are trying to change that, by creating a giant food map that reveals what Americans are really buying and eating.
How does the map work?
The map is essentially a large database that is able to sort out products individually and tell us how many calories are really inside of them.
Take the 2 percent chocolate milk example.
Government data classifies chocolate milk with 2 percent fat as one item. But UNC researchers found that there are thousands of different brands and variations of 2 percent chocolate milk. And when you sort them out and take a closer look, the results show that 2 percent chocolate milk has about 11 more calories per cup than the government data shows.
Researchers say if this is happening with chocolate milk, which they are finding to be the case, there is definitely a need to establish a better system.
"The country needs something like this, given all of the questions about our food supply," said one of the study's lead authors in an online statement. "We're interested in improving the public's health and it really takes this kind of knowledge."
As you can imagine, this is a massive undertaking, but the group says creating a food map will be the best way to tell exactly what ingredients and nutrients Americans are eating.
They believe the information could be used to tighten up nutritional guidelines and push companies to cut down on certain ingredients that might be bad for public health. And long-term, researchers hope to use the food map to track who is eating what and where they shop. They also hope to uncover if there are any racial divisions in the types of foods we purchase and what that means for overall population health.
Motivation for the research
Believe it or not this initiative got started back in 2010 after a group of 16 major food companies pledged to reduce the calories they sell to the public by 1.5 trillion, as part of first lady Michelle Obama's campaign to combat obesity.
The Robert Wood Johnson Foundation agreed to fund a study—forking over $6.7 million in grants to UNC to get things started.
A closer look at the study
With the help of supercomputers, UNC researchers took existing commercial databases of food items found in stores— as well as store-based scanner data—and matched that info with nutrition facts found on food labels. Taking their efforts one step further, they also linked the information to government data on dietary guidelines to ultimately give them a bigger picture of American eating habits.
The result is an enormous database that has taken nearly three years to construct. The good news is that now researchers have more details than ever about the individual nutritional content of grocery store items and who's buying them.
This means when newer items hit the market touting their nutritional value, the food map database will be able to track and make sure that information matches up with what is actually contained in the food.
So far experts weighing in say the system will be much faster and in some cases more accurate than the current government system. And researchers say they hope the new food map is such a hit that the government might consider using it too.
Related Posts
Comments
About the Author
health enews staff is a group of experienced writers from our Advocate Health Care and Aurora Health Care sites, which also includes freelance or intern writers.