Is pain a requirement for exercise?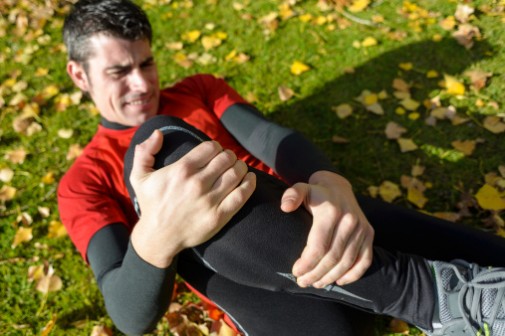 Whether you are new to exercise or a regular, it is common to have muscle soreness. The issue lies in determining if the muscle soreness is due to a hard workout or an indicator of injury.
According to Dr. James Moravek, an orthopedic surgeon at Advocate South Suburban Hospital, muscle soreness has two very normal primary causes.
Soreness you experience during your workout that should subside within a couple of hours is caused by lactic acid production. When you exercise, your muscles may not get enough oxygen, which causes lactic acid to build up.
DOMS (delayed onset muscle soreness) is caused by microscopic tears inside the muscles, resulting from weight-training or fully exhausting the muscles during a cardio workout. If you are experiencing soreness up to a day or two after your workout, you may be experiencing DOMS.
According to the American College of Sports Medicine (ACSM), there are numerous characteristics of DOMS beyond local muscle pain. Some of the most common symptoms include:
Swelling of the affected limbs
Stiffness of the joint accompanied by temporary reduction in a joint's range of motion
Tenderness to the touch
Temporary reduction in strength of the affected muscles (lasting days)
"DOMS symptoms do not typically call for medical intervention," Dr. Moravek says. "Seek medical attention if the pain level becomes debilitating, or if limbs experience heavy swelling."
Potentially more serious than muscle soreness, says Dr. Moravek, is joint pain. Joint pain may be caused by a serious injury and will not heal on its own, unlike muscle soreness.
"Even if the joint injury isn't serious," says Dr. Moravek, "If you don't give it time to heal, you may risk the chance of an overuse injury or chronic joint inflammation."
Dr. Moravek points out that you should see a doctor if your joint pain is accompanied with swelling, bruising or tenderness.
He also advises that it is unlikely you will avoid soreness altogether when beginning a
new exercise program. But there are a few things you can do to minimize the discomfort.
"Proper warm ups and cool downs will help to ease the amount of soreness and decrease the risk for injury," says Dr. Moravek. "Also, give your muscles time to recover by focusing on different muscle groups on subsequent days."
"The benefits of regular exercise far outweigh the temporary discomfort of soreness from a healthy, vigorous workout," he adds.
Related Posts
Comments
About the Author
health enews staff is a group of experienced writers from our Advocate Health Care and Aurora Health Care sites, which also includes freelance or intern writers.