U.S. pregnancy rates on the decline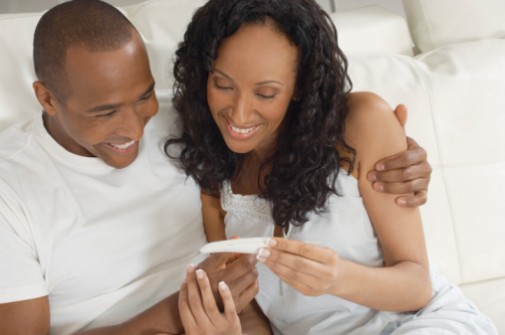 Are women just choosing not to get pregnant or are they simply deciding to have kids later in life? According to a new report from the Centers for Disease Control and Prevention (CDC), less women are having babies than in previous decades.
The rate for pregnancy in American women was about 102.1 for every 1,000 women between the ages of 15 and 44 in 2009. In 1990 the average number was about 115 per 1,000 women. The CDC reports that this is the lowest level they have seen in 12 years.
An interesting finding from the report showed that pregnancy rates for women 30 and under dropped and for women over 30 more were getting pregnant. And whether you are married or not, pregnancy rates also dropped about 10 percent for both these groups of women.
The CDC also reports that pregnancy rates for teenage women significantly declined. In the last 12 years, teen pregnancy rates for ages between 15 and 17 decreased 53 percent and for those 18 and 19-years-old, rates decreased 36 percent.
The total number of pregnancies reported for 2009 surpasses 6.3 million, which is approximately 12 percent less than in 1990. This number includes live births, induced abortions and fetal losses.
So what may be the cause of pregnancy rates to drop as age increases? Dr. Rachel Kulsak, obstetrician/gynecologist on staff at Advocate Sherman Hospital in Elgin, Ill., says that the economy is certainly a huge factor in the overall birth rate decline, but that there are other factors, too.
"There have been a lot of social changes over the last decade that have attributed as well," Dr. Kulsak says. "Young women in their 20s are now putting more emphasis on their careers and postponing childbearing until later in life. Married couples are taking more time to enjoy traveling and save money for starting a family in the future."
Related Posts
Comments
About the Author
Sarah Scroggins, health enews contributor, is the director of social media at Advocate Health Care and Aurora Health Care. She has a BA and MA in Communications. When not on social media, she loves reading a good book (or audiobook), watching the latest Netflix series and teaching a college night class.