Medical requirements change for commercial drivers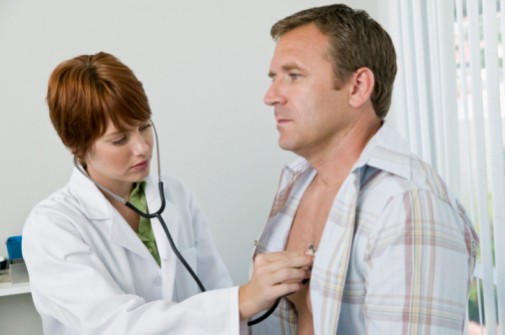 One of the requirements of the Department of Transportation (DOT) is that drivers of commercial motor vehicles with a gross motor vehicle weight of more than 10,000 pounds must have a medical examination to show that they are in good health and unlikely to have problems operating or controlling the vehicle. They must also carry a medical examiner's certificate with them at all times while operating the vehicle. Currently, this exam can be performed by any licensed medical provider.
After May 1, 2014, however, DOT medical exams must be performed by nationally certified providers. A nationally certified provider is a provider who has met the requirements to obtain a national registry number.
This requirement change came about at the federal level. In an effort to improve the medical standards for the medical certificate, the U.S. Department of Transportation's Federal Motor Carrier Safety Administration (FMCSA) established a medical review board (MRB). This board provides a critical service in the department's role of improving highway safety by ensuring that drivers are physically qualified to operate commercial motor vehicles in interstate commerce.
The board is comprised of five of the country's most distinguished and scholarly practicing physicians. These physicians were chosen from a field of many qualified candidates who possess a wide variety of expertise/experience and specialize in the areas most relevant to the bus and truck driver population. This board is reviewing each medical topic that is applicable.
The board determined that it is important for commercial vehicle drivers to be examined by providers who are trained and certified in this type of medical examination. To become a certified medical examiner, each provider must:
Be licensed, certified or registered in accordance with applicable state laws and regulations to perform physical examinations
Register on the National Registry System website and receive a unique identifier number
Complete the requisite training
Pass the medical certification test
Complete refresher training courses every five years and successfully pass the medical examiners' certification test every 10 years
State driver's licensing agencies are also adding the driver's medical certification status and the information on the medical examiner's certificate (DOT card) to commercial driver's license system records. Drivers who are subject to the DOT medical card requirements must provide a copy of a new DOT medical card to the state licensing agency prior to expiration of their current card.
Commercial motor vehicle drivers, motor carriers, employers and the general public can find listings of certified medical examination providers on the National Registry web site using geographic search criteria, or by a search of name or medical profession.
To find a certified medical examiner in your area, go to the National Registry of Certified Medical Examiners Website.
Related Posts
Comments
About the Author
Dr. Thomas L. Sutter is medical director of Advocate Medical Group Occupational Health, which has offices in Chicagoland and central Illinois. Dr. Sutter is board certified in occupational medicine and is a certified medical review officer (MRO), a certified independent medical examiner (IME) and a certified aviation medical examiner (AME).