Cough syrup abuse on the rise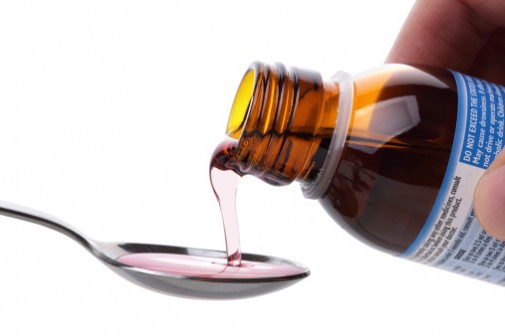 It's the time of the year when kids and adults are struck down by coughs and other respiratory infections. So it's not unusual that medicine cabinets are stocked with cold syrup.
What parents may not know, however, is that a growing number of teens are ingesting dangerous amounts of cough syrup for its hallucinatory effects.
Among its users, the drug is called everything from "Dex" to "Robo-tripping," but the compound in common cough syrup responsible for the high is dextromethorphan (DXM).
According to the National Poison Data System, the mean annual prevalence of DXM cases reported to poison control centers between 2000 and 2010 was 13.4 cases per million population for all ages and 113.0 cases per million for 15-19 year olds.
Dr. Charles Nozicka, medical director of pediatric emergency medicine at Advocate Condell Medical Center in Libertyville, Ill.,  says, "More than 120 easily obtainable over-the-counter medicines include dextromethorphan, a cough suppressant that when taken in heavy doses can produce hallucinations and a loss of motor control, much as [the street drug] PCP does."
Dr. Nozicka says that drug manufacturers began putting DXM in cough syrups in the 1970s as a replacement for codeine
"DXM is sold legally without a prescription because it does not make users high when taken in small doses. The recommended dose, about one-sixth to one-third of an ounce of an extra-strength cough syrup, contains 15 to 30 mg of DXM," he says. "The drug in larger doses can produce hallucinations, depressed breathing, elevated blood pressure and an irregular heartbeat."
According to the American Academy of Pediatrics, taking large quantities of DXM can cause a whole host of negative side effects, including: hallucinations, loss of motor control, and "out-of-body" (dissociative) sensations, seizures, loss of consciousness, brain damage and even death.
Dr. Nozicka says that he sees overdoses among teens come through the ER in waves.
"Unfortunately, again Chicago-area emergency rooms are seeing markedly increased numbers of these abuse cases," he says. "DXM overdoses typically occur in clusters, as word of the drug spreads in a community's middle schools and high schools. The clusters occur every five years or so, although DXM abuse occurs daily in this country."
The American Academy of Pediatrics adds the following tips for parents to help prevent their kids from abusing cough syrup or other over-the-counter medicines:
Lock your medicine cabinet or keep those OTC medicines that could potentially be abused in a less accessible place.
Avoid stockpiling OTC medicines. Having too many at your teen's disposal could make abusing them more tempting.
Keep track of how much is in each bottle or container in your medicine cabinet.
Keep an eye out not only for traditional-looking cough and cold remedies in your teen's room, but also strange-looking tablets (DXM is often sold on the Internet and on the street in its pure form in various shapes and colors).
Monitor your teen's Internet use. Be on the lookout for suspicious websites and emails that seem to be promoting the abuse of DXM or other drugs, both legal and illegal.
Additionally, Dr. Nozicka urges parents to "be aware of the availability and ease of abuse of these over the counter medications. Make sure you talk to your kids about drug abuse, and while over the counter medications may seem harmless, they can, in fact, be deadly."
Related Posts
Comments
About the Author
health enews staff is a group of experienced writers from our Advocate Aurora Health sites, which also includes freelance or intern writers.