Prevent diabetes with chocolate, wine and berries?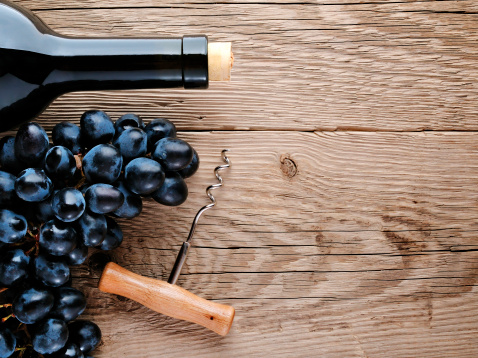 If some of your favorite indulgences include tea, wine, chocolate and berries, experts say you are doing something right. A new study uncovers just how beneficial these food and drink items can be for your health and preventing Type 2 diabetes .
The study, published in The Journal of Nutrition, found that consuming high levels of these particular foods because they contain flavonoids (a vitamin compound) that may reduce insulin resistance and improve glucose regulation.
Researchers from Kings College London and the University of East Anglia evaluated nearly 2,000 females between the ages of 18 and 76 years old from the United Kingdom.
They had each woman answer questions regarding their food intake and analyzed how much flavonoid was included in their daily diet. They found that women who consumed high levels of food and drink with flavonoids had a low insulin resistance.
According to the Centers for Disease Control and Prevention, Type 2 diabetes accounts for nearly 90 to 95 percent of diabetes cases. It is generally associated with obesity, inactiveness and older age. It can usually be prevented with healthy food choices, physical activity and weight loss.
The human body produces insulin and when a person is insulin resistant they are unable to use it effectively to stay healthy. Particular flavonoid compounds, called flavones and anthocyanins, found in chocolate, tea, berries and wine help control those blood sugar levels.
They also found that those who had high levels of flavonoids actually saw a decrease in chronic inflammation, a known link to diabetes and heart disease.
Lead researcher of the study, Aedin Cassidy, said in a statement to Medical News Today that the, "Anthocyanins – compounds responsible for the red/blue color of berries and other fruits and vegetables – can improve the way we handle glucose and insulin and reduce inflammation, a risk factor for heart disease and diabetes."
Cassidy also added that the data suggests people should be consuming more flavonoid-rich foods in their diets. 
"In general, dark chocolate contains more of the powerful bioactive compounds, and addition of a small amount of chocolate to an otherwise healthy diet rich in fruits and vegetables could be important for prevention efforts to reduce the risk of heart disease and Type 2 diabetes," Cassidy said.
Related Posts
Comments
About the Author
Sarah Scroggins, health enews contributor, is the director of social media at Advocate Health Care and Aurora Health Care. She has a BA and MA in Communications. When not on social media, she loves reading a good book (or audiobook), watching the latest Netflix series and teaching a college night class.