AHA overhauls heart disease guidelines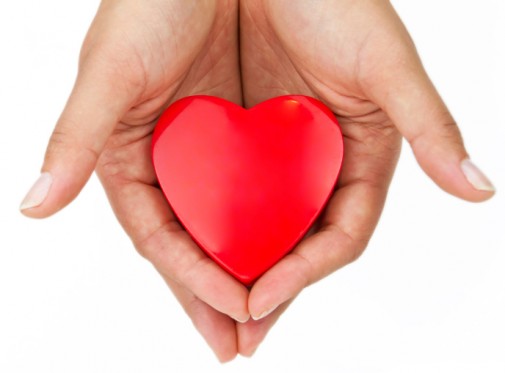 Finding out your heart disease risk at a young age could save your life. And now updated guidelines from the American Heart Association (AHA) and the American College of Cardiology (ACC) hope to do just that by providing patients with more prevention-based efforts for heart disease earlier.
The guidelines had not been updated since 2004. They give primary care clinicians a greater assessment for heart disease and stroke risk. They also include specific formulas for different genders and ethnicities to determine risks and clinicians will also be able to foresee a patient's life-long risk of heart disease and stroke.
The AHA and ACC hope the new rules will help to prevent the development of atherosclerotic cardiovascular disease, a serious heart condition where plaque builds and hardens, narrowing arteries, causing a possible heart attack or stroke. This particular disease can build up over time, so researchers believe determining risk early on is never a bad thing.
"Cardiovascular disease caused by atherosclerosis remains the number one cause of death, a major cause of disability and a huge source of health care costs," said one of the co-chairs of the group who developed the guidelines, Dr. Donald M. Lloyd-Jones, in the AHA press release. "We must do a better job of preventing it. That means being smarter in our approach to determine who should get medications, for example."
The added approach to uncover a person's life-long risk factors for cardiovascular disease are key to helping young patients recognize their risk for heart disease and stroke.
Prior to this update, stroke was not included as part of a cardiovascular risk assessment. Dr. Lloyd-Jones said that by adding stroke into the equation they can more accurately determine the overall cardiovascular risk, particularly in women and African-Americans.
"The vast majority of heart attacks and strokes could be prevented if people knew their risk and did the things we know are effective in reducing that risk, but patients and doctors alike often underestimate cardiovascular disease risk, especially when considered over the lifespan," said Dr. David C. Goff, Jr., co-chair of the guidelines, in the AHA press release.
He also added that the guidelines will give "clinicians the most up-to-date, comprehensive guidance about assessing that risk, so they can work with their patients to prevent heart attack and stroke."
According to the AHA, with nearly one in three adults in the U.S. with a high risk of heart disease without a current diagnosis, these patients could lower their risk with preventive steps, including medications like cholesterol-lowering statins.
One of the main objectives of the new guidelines is to ensure preventive measures, including drug treatment and lifestyle changes, are in place for those at high risk. In order for this to happen, the guidelines include new tools to assess a patient's risk of atherosclerosis, using age, cholesterol levels, blood pressure, smoking habits and diabetes factors. The data is then scored using the guidelines. Then based on results, a conversation can be started to discuss the necessary steps needed to help prevent future heart problems.
"These [equations] also allow us to be selective and smart about whom we identify as being at high enough risk for cardiovascular disease that it would merit starting drug therapy to help prevent it," said Dr. Lloyd-Jones. "And we know that the higher someone's risk, the more likely that person is to benefit from being on a medication."
Dr. Vincent Bufalino, vice president of cardiovascular services at Advocate Health Care, says these new guidelines are very important to cardiovascular health.
"The guidelines cast a wider net for people at risk of both heart attack and stroke," he says. "They allow us to identify those patients earlier who are at increased risk, so that we can intervene now."
Dr. Bufalino believes these new guidelines will expand to those patients that could get more preventative care earlier and hopes to see lower rates for heart attack and stroke in the U.S.
For more information on heart health and to take Advocate's heart risk assessment, visit iHeartAdvocate.com.
Related Posts
Comments
About the Author
Sarah Scroggins, health enews contributor, is the director of social media at Advocate Health Care and Aurora Health Care. She has a BA and MA in Communications. When not on social media, she loves reading a good book (or audiobook), watching the latest Netflix series and teaching a college night class.