How anger impacts your heart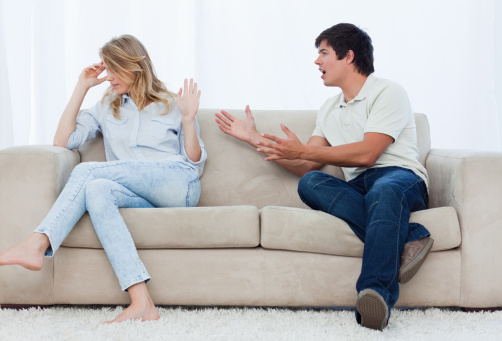 A recent study may make you think twice about anger management. It turns out that expressing your emotions in an explosive manner can be bad for our heart. But researchers say there is one significant thing you can do to help—become more self-aware of your angry emotions.
The research published by PLOS ONE takes a closer look at the impact angry emotions have on your heart health. One of the lead authors for the study said they hope the information will cause more people to become attuned to their angry emotions and do something about it.
"Awareness can completely change your emotional response. By being aware of anger, it's more likely that it won't affect future events," said study author Karim Kassam, PhD, at Carnegie Mellon University in an online statement.
As part of the new study, Kassam and his team asked 112 people to take a challenging math test, which can be frustrating for many.
Following the test, his team did something quite interesting to evoke an angry emotional response from the groups by telling them that they did poorly and moved around too much.
Having measured each group's heart function before the test, researchers were able to get a good assessment of the participants' heart rate and emotional state after they received the negative feedback.
In one scenario, they allowed one group that received the negative feedback to take a quiz to access their feelings afterward. They found that this group had an average heart rate increase of about eight-beats-per-minute.
But in a different scenario, they did not allow the other group that received the negative feedback to express their feelings at all.  In this group they saw an average heart rate increase of about 16 beats per minute.
What does this mean?
Emotions such as hostility and anger can trigger a "fight or flight response," in which stress hormones speed up your heart rate and breathing. These emotions also cause your blood pressure to rise as your blood vessels constrict—very similar to what researchers found happened in each group.
However the big difference was that the heart rate for those who were aware of their anger and allowed to express it in a reasonable way (in this case via a quiz) was indeed less. Thus, they concluded that the study suggests that self-awareness of psychological processes can change the way the heart responds to a situation.
"Being aware of your emotional response is a good thing. It affects people's decisions, whether they are aware of it or not," Kassam noted.
Keeping the Heart Healthy
Dr. Vincent Bufalino, vice president of cardiovascular services at Advocate Health Care, says he hopes the report raises awareness about the need to make a heart healthy lifestyle a priority.
"Some of the simplest changes can benefit our hearts in major ways," said Dr. Bufalino. "Taking steps to reduce stress in addition to incorporating healthy exercise routine, minimizing your salt-intake and avoiding smoking can go a long way to keep your heart in shape."
Dr. Apoor Gami, cardiologist with Advocate Medical Group – Midwest Heart Specialists, adds that  "knowing your numbers" is key to know where you stand in regards to risk factors for heart disease. He says the numbers you need to know are:
Fasting blood sugar and Hgb A1C (hemoglobin) to measure diabetes risk
Total cholesterol, LDL (bad cholesterol), HDL (good cholesterol) and triglyceride levels
Blood pressure
Weight (or body mass index)
"Taking proper measures to reach and mantain your "numbers" is a goal to set so that you can help prevent heart attacks and strokes," Gami says. "Reduce portion sizes at meals, maintain an aerobic exercise program, get a good night's sleep and stay positive and optimistic."
Related Posts
Comments
About the Author
health enews staff is a group of experienced writers from our Advocate Aurora Health sites, which also includes freelance or intern writers.