Is your headache caused by stress?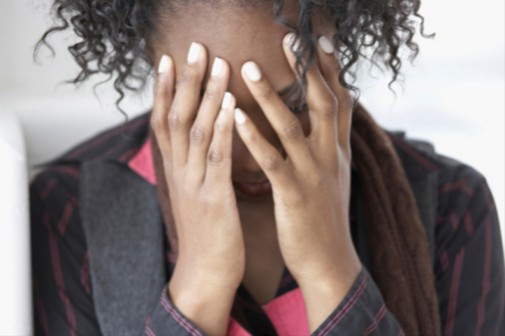 You may have already guessed that some of you headaches are due to stress. But now a new study has statistics to back the claim.
The study followed more than 5,000 participants ranging in age from 21 to 71 for a period of two years. Researchers followed up with each participant four times each year asking them about their stress levels and headache frequency.
Lead researcher Dr. Sara Schramm from the University Hospital of University Duisburg-Essen in Germany said, in a statement, that their research shows the importance of managing stress in people with different types of headaches.
"The benefit from interventions for stress might be slightly higher in patients with tension headaches than in migraine patients," Schramm said.
The team of researchers asked participants questions about their levels of stress on a scale of zero to 100, while also sharing the number of headaches they recall having each month.
Thirty-one percent of the group reported tension-like headaches, while 14 percent said they experienced migraines.
With stress levels at a high, the more headaches were reported. Results showed that stress levels ranged from 52 to 100 for those with tension headaches and 62 to 100 for those with migraines.
Researchers wanted to ensure that no other factors contributed to the headaches, so they disregarded alcohol intake, smoking and use of drugs to treat headaches.
Experts hope the results will help people better manage their headaches by managing their stress levels.
Until distributed in a peer-review journal, outcomes are preliminary and are to be presented in April at the American Academy of Neurology annual meeting.
Related Posts
Comments
About the Author
Sarah Scroggins, health enews contributor, is the director of social media at Advocate Aurora Health. She has a BA and MA in Communications. When not on social media, she loves reading a good book (or audiobook), watching the latest Netflix series and teaching a college night class.