Can pregnancy increase heart attack risk?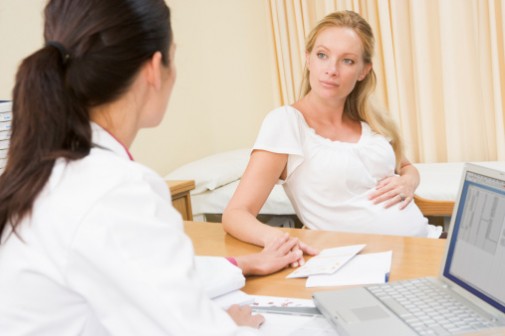 Many people are aware of the common risk factors for heart attacks, including high blood pressure, smoking and obesity. For women, pregnancy may also increase their heart attack risk, typically in the third trimester and the six-week postpartum period.
"Most pregnant women who have heart attacks will not have traditional risk factors," says Dr. Stephen Gladdin, obstetrician/gynecologist on staff at Advocate Sherman Hospital. "Heart attacks during pregnancy tend to be more severe and lead to more complications than in the non-pregnant state."
The American College of Cardiology analyzed 150 cases of pregnancy-associated heart attacks from 2005-2012. A majority of the women did not have any common risk factors for a heart attack, yet 7 percent experienced a fatal heart attack. In fact, the pregnant women in the study had a heart attack risk two to three times higher than non-pregnant women of the same age.
A common cause for a pregnancy-associated heart attack is coronary artery dissection, in which a tear in the coronary arteries causes a blockage of blood flow. According to Dr. Gladdin, pregnancy-related coronary artery dissection is often caused by an excess of the hormone progesterone, which leads to biochemical and structural changes in the walls of the coronary artery.
"Pregnancy causes an excess of progesterone, which is thought to be the reason why heart attacks caused by coronary artery dissection are seen almost exclusively during pregnancy," Dr. Gladdin says.
Treatment options for heart attacks caused by coronary artery dissection depend on the location and severity of the dissection. "Primary percutaneous coronary intervention (or stent placement) is one of the first choices in treatment of this condition," Dr. Gladdin says, noting that open heart surgery may be necessary in certain cases.
According to Dr. Gladdin, some studies suggest the risk for a heart attack during pregnancy is three to six cases per 100,000. While this is very rare, pregnant women have approximately three to four times the risk of having a heart attack compared to non-pregnant women, Dr. Gladdin explains.
"Heart attacks are also more common in women who have had children before compared to first-time pregnant women," he says. Despite these statistics, all women can take control of their heart health to help reduce their risk.
"Women can help reduce their risk of a heart attack by maintaining their ideal body weight, avoiding smoking, exercising regularly and eating a healthy diet low in fats and carbohydrates," Dr. Gladdin says. "If women have high blood pressure and diabetes, keeping these well-controlled will also help reduce the risk of heart attacks."
Related Posts
Comments
About the Author
health enews staff is a group of experienced writers from our Advocate Health Care and Aurora Health Care sites, which also includes freelance or intern writers.