Is smoking hookah as bad as cigarettes?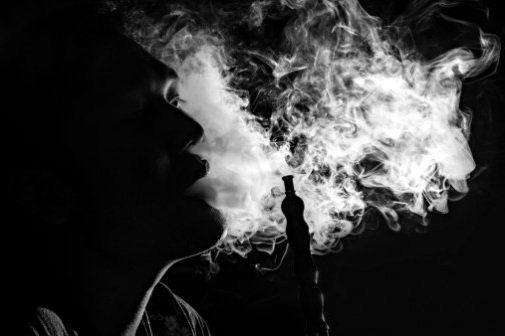 Hookah smoking is becoming very popular in the United States, especially with young adults. But many users are unaware of its possible health risks.
According to the Centers for Disease Control (CDC), during an hour-long hookah session, a smoker inhales 100 to 200 times the volume of smoke inhaled from a single cigarette. The American Lung Association has found that hookah smokers may absorb more of the toxic substances in the tobacco than cigarette smokers do.
A hookah, or "sheesha," device is a water-pipe smoking tool that is usually used to smoke tobacco. Typically, smoking a hookah is a shared experience, with multiple people partaking from the same device. The practice is thought to have originated in Persia and India, and is now a staple in several Middle Eastern countries. Recently, it has also gained popularity in Europe.
Some people believe that smoking a hookah is safer than smoking a cigarette. The water bubbles when a smoker inhales, so some users think that the tobacco is filtered through this process. Also, since the tobacco comes in flavors such as apple and strawberry, it is smooth and less harsh than cigarette smoke. The sweet flavor and smell leads people, especially kids, to believe that it's not toxic, experts say.
Hookah bars are appearing all around the country, none of which are required to post the risk associated with the habit. And since there isn't a public health campaign raising awareness of the dangers of smoking hookah, many people continue to believe that it is safe.
Dr. Tony Hampton, primary care physician with Advocate Medical Group in Chicago, states, "Many people don't know just how dangerous smoking hookah can be.  It's important for smokers to understand that the side-effects of smoking tobacco with a hookah are just as dangerous as with smoking cigarettes."
"We are seeing hookah smoking becoming a growing social trend with young adults, so it is particularly critical to raise awareness of the health risks with this group.  Additionally, states and local governments can consider passing stronger laws regulating hookah use."
There is growing research about the health problems associated with hookah smoking.  Tracey E. Barnett, from the University of Florida, told Reuters Health that "One-time [hookah] use can lead to carbon monoxide poisoning or other diseases, including but not limited to tuberculosis, herpes, respiratory illnesses including the flu, and long-term use can lead to heart disease and many cancers."
Related Posts
Comments
About the Author
health enews staff is a group of experienced writers from our Advocate Aurora Health sites, which also includes freelance or intern writers.