Shorter women, shorter pregnancies, study finds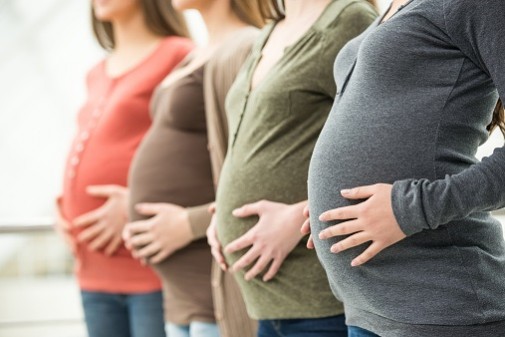 Shorter mothers are likely to have shorter pregnancies, resulting in smaller babies and a higher risk for a preterm birth, a new study finds.
Maternal height, which is determined by genetic factors, influences the fetal environment, including the length of pregnancy and frequency of prematurity, according to investigators at the March of Dimes Prematurity Research Center Ohio Collaborative.
"Multiple medical studies have shown that women who are petite are at increased risk of having premature birth, delivering a low birth weight baby or delivering a baby with growth restriction," says Dr. Vibhaben Thaker, a neonatologist at Advocate Good Samaritan Hospital in Downers Grove, Ill. "It's important for petite women to be aware of this correlation when they get pregnant."
Annually, more than 450,000 babies are born prematurely in the U.S., according to the March of Dimes. Preemies face serious and lifelong health problems, including breathing problems, jaundice, vision loss, cerebral palsy and intellectual delays. Worldwide, 15 million babies are born early, and more than 1 million die due to complications of an early birth.
The correlation between a mother's height and the length of her pregnancy sheds additional light on the many issues that can factor into preterm birth.
"The explanation for why this happens is unclear but could depend not only on unknown genes but also on a woman's lifetime of nutrition and her environment," says Dr. Louis Muglia, the primary investigator.
The research paper, "Assessing the Causal Relationship of Maternal Height on Birth Size and Gestational Age at Birth: A Mendelian Randomization Analysis," examined 3,485 Nordic women and their babies and was published by the journal PLOS Medicine.
Related Posts
Comments
About the Author
Lisa Parro, health enews contributor, is manager of content strategy for Advocate Aurora Health. A former journalist, Lisa has been in health care public relations since 2008 and has a master's degree in journalism from Northwestern University. She and her family live in Chicago's western suburbs.