Featured Recipe: Butternut squash bread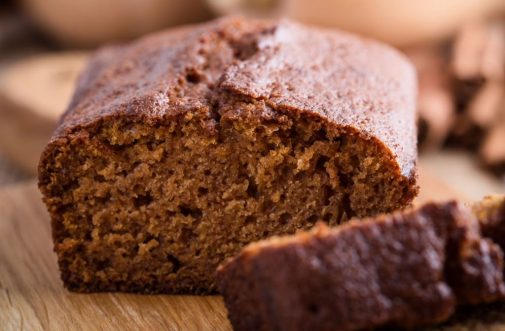 Quick breads – or breads leavened by ingredients other than yeast – are a fast, flexible and easy way to put together something with a lot of flavor without spending all day kneading and proofing (and a nice way to get rid of overripe bananas).
Though there are a bevy of options lining grocery store shelves and the recipe boxes of grandmothers, ranging from pumpkin bread to scones to muffins and beyond, one off-the-beaten-path ingredient can add a different twist and plenty of nutrition to the old staple – butternut squash.
The winter squash has a nutty flavor similar to a pumpkin. In this recipe, created by Elizabeth Zawila, a registered dietitian at Advocate Good Samaritan Hospital in Downers Grove, Ill., it serves as a healthy replacement for oils, fats, water and other liquids that are usually used in quick bread recipes to make the dough. By taking out a lot of useless calories and adding fiber, vitamin A and C, magnesium and potassium, it helps make this sweet treat a little healthier.
Ingredients
5 cups cooked butternut squash (cooked until soft)
2 eggs
2 tbsp. canola oil
2/3 cup white sugar
¼ cup brown sugar
1 ¾ cup whole wheat pastry flour
1 tsp. baking soda
1/2 tsp. salt
2 tsp. cinnamon
½ tsp. nutmeg
Instructions
Pre-heat oven to 350 degrees and spray a loaf pan with non-stick cooking spray.
In a mixing bowl combine squash, eggs, oil and both sugars.
In a separate bowl, stir together remaining dry ingredients.
Combine wet and dry ingredients. Mix until just combined.
Pour batter in loaf pan and bake for 55-65 minutes or until a tooth pick inserted in the center comes out clean. Let cool before slicing.
Serves 12
Nutrition info: 153 Calories, 4 g fat, 125 mg sodium, 26 g carbohydrate, 2 g fiber, 3 g protein
Related Posts
Comments
About the Author
Nathan Lurz, health enews contributor, is a public affairs coordinator at Advocate Good Samaritan Hospital. He has nearly a decade of professional news experience as a reporter and editor, and a lifetime of experience as an enthusiastic learner. On the side, he enjoys writing even more, tabletop games, reading, running and explaining that his dog is actually the cutest dog, not yours, sorry.