4 ways to reduce seasonal salt intake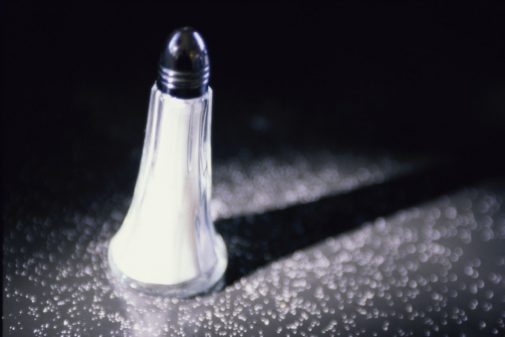 For many people living with high blood pressure, heart failure and other chronic conditions, managing sodium in the foods they eat is a year-round exercise.
But the holidays can pose a daunting challenge to those trying to keep their salt intake to a healthy minimum.
December is filled with great foods and large meals, many of which, says Tarah Hoffmann, a registered dietitian at Advocate South Suburban Hospital in Hazel Crest, Ill., contain large amounts of salt.
"One of the reasons we love the holiday is the food, and one of the reasons we love the food so much is that a lot of it is packed with flavor-enhancing salt," Hoffmann says. "Many holiday staples such as ham, turkey, many sides and baked goods are very high in sodium, even when they don't taste salty."
Hoffman offers a few tips to help reduce some of the salt present in a typical holiday meal:
Plan ahead with your ham – Many people think there's nothing better than a holiday ham on the table. But, ham is definitely on the watch list for those on a low-sodium diet. To lower the salt content in the ham at your table, Hoffmann suggests soaking the ham overnight in cold water before cooking. This soaking draws salt out of the ham, and frequent water changes can reduce sodium significantly, she says. But, Hoffmann warns that even reduced-sodium ham can still feature relatively high salt levels that should be avoided by those who are under tight restrictions.
Go homemade with your sides – The sodium content in side dishes such as stuffing, mashed potatoes and many casseroles is most easily controlled by making them yourself from scratch, Hoffman says. Potatoes and most bread used for stuffing aren't naturally salty, but traditional holiday preparations of these ingredients can pump up sodium content to risky levels. And pre-packaged, pre-prepared versions of these sides can pack a very unhealthy sodium punch. Hoffman recommends cooking with unsalted butter to avoid any "hidden" sodium, as well as replacing some salt with parsley and other herbs, or finding a tasty salt substitute.
Study those spices – Many cooks spruce up their dishes with spice blends, but Hoffmann points out that salt is often a significant ingredient of many combination spices, including the "poultry seasoning" cooks use to dress up their holiday birds. She recommends checking labels carefully before using these products to see how much salt they're adding. And, she adds, cooks can also substitute onion, garlic and other herbs for salt in many recipes.
Guarded with gravy – Hoffman says that many pre-made gravy varieties now have low-sodium versions that you can use to cut some salt. But, she says that if you do make your own gravy, make sure to use low-salt broth or soup as the base. She adds that herbs and spices can come to the rescue again in gravy, with pepper, garlic, onion and chives being some of her personal choices.
Related Posts
Comments
About the Author
Nate Llewellyn, health enews contributor, is a manager of public affairs at Advocate Medical Group. Nate began his career as a journalist and builds daily on his nearly 20 years of writing experience. He spends most of his free time following his wife to their two sons' various activities.