Do you have severe acid reflux?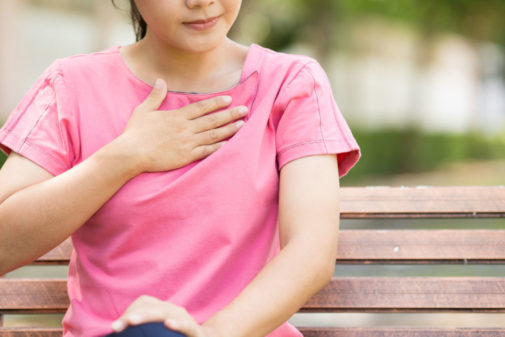 Nancy is looking forward to the holiday season, mainly to spend time with her out-of-town family, but also to enjoy her first Manhattan on the rocks in a very long time.
Since 2003, Nancy suffered from Barrett's esophagus, which is a complication that occurs from gastroesophageal reflux disease (GERD). She underwent 17 endoscopies over the years and because the acid reflux was due to a faulty gastroesophageal valve, her physician could not get a complete response to Radiofrequency Ablation (RFA), despite being on medications.
Ablation is a minimally invasive procedure that treats Barrett's by removing the inner lining of the esophagus containing precancerous cells through an endoscopic application of thermal energy. Consistent heartburn and damage to the lining of the esophagus (Barrett's) can lead to esophageal cancer, one of the deadliest forms of cancers which makes up 1 percent of all cancers in the United States.
"I was referred to Dr. Gary Chmielewski at Advocate Lutheran General Hospital because I was a potential candidate for a LINX procedure," says Nancy.
Magnetic sphincter augmentation (LINX) is a minimally invasive procedure that places a small magnetic ring around the esophagus which augments the patient's own sphincter and prevents stomach acid from splashing up into the esophagus.
"Besides a weak valve, most patients also have an associated paraesophageal hernia as part of the problem that needs to be addressed," says Dr. Gary Chmielewski, Regional Director of Thoracic Surgery at Advocate Health Care. "In most cases, I can do a minimally invasive laparoscopic robotic repair of the hernia and place a LINX at the same time. Many patients are discharged the same day or within 24 hours tolerating a regular diet."
"I've had a knee replacement surgery and foot surgery and I did not know what to expect with minimally invasive robotic surgery," says Nancy. "I did not even know there were cuts until I saw a small bruising. My recovery was fast, and I was out of the hospital the next day."
"Patients who suffer from GERD may benefit from a robotic paraesophageal hernia repair with LINX, or multiple other minimally invasive procedures we offer," says Dr. Chmielewski. "They no longer have to take prescribed medication, which does not fix the mechanical issue with the esophageal muscle, but only lowers the amount of acid produced with damage to the tissue. We've come a long way with treating GERD and improving the patient's quality of life."
"I am confident the procedure will allow the ablation to rid her completely of the Barrett's esophagus now that the acid reflux is now controlled," says Dr. Chmielewski.
Nancy was limited to a diet that forced her to avoid foods that caused acid reflux symptoms. Following the LINX procedure, she is eager to venture out and try new foods with her family like sushi and go back to some traditional dishes like turkey and stuffing.
Related Posts
Comments
About the Author
Neda Veselinovic, health enews contributor, is a public affairs coordinator at Advocate Lutheran General Hospital. She has more than five years of public relations experience and most recently worked with clients in the travel and hospitality industries. She prefers to spend her time with a cup of coffee and a good read and always welcomes book recommendations.