More Americans are identifying as LGBTQ – how does this affect health care?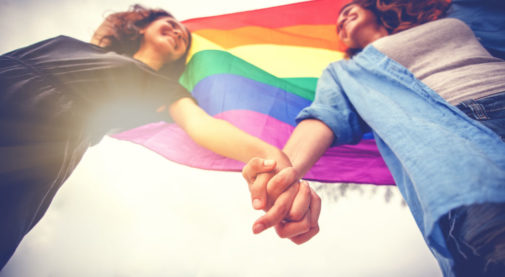 More Americans than ever are identifying as LGBTQ, Gallup found in a February 2021 survey. With an estimated 5.6% of U.S. adults identifying as LGBTQ, the onus is on health care physicians and advanced practice clinicians to expand their education in order to provide individualized care for this population, says Jacqueline Akert, reproductive health nurse practitioner. 
"As a provider this means that we can provide more honest care," explains Akert, who specializes in reproductive health, LGBTQ advocacy, and transgender care at Aurora Health Center in Waukesha, Wis. "There have been many times where people would not disclose if they identify as LGBTQ. Because more people are identifying, this allows us to make sure we are providing the most accurate care." 
Akert has seen this increase as society has become more accepting over time. However, this isn't always the case. Individuals who identify as LGBTQ but don't feel accepted can suffer from post-traumatic stress syndrome, depression, or abuse. This brings a responsibility for those in health care to educate themselves and not make assumptions.  
"For transgender individuals, we need to look at other aspects of health when giving hormones and how they may affect cholesterol and bone density," says Akert.  
There's a fine line between being curious and respectful. Don't make assumptions about someone's lifestyle, Akert says. Unless the information is necessary to their care, it can be inappropriate to ask questions about a patient's sex life or how/why they identify.  
"Ask questions appropriately and listen to an individual's needs," Akert says. "Be sensitive to their pronoun and hormone choices. It's important to not get distracted by however a patient identifies." 
Noting a patient's pronouns right in their medical chart helps create a more inclusive environment. It also shows respect to the patient as their pronouns may be different than their legal name. In Akert's experience, many young people are identifying as nonbinary and using they/them/theirs pronouns. 
The value of understanding cannot be overstated, Akert says, in making health care a more inclusive place. Akert's advice: "Use the appropriate pronouns that people wish to be identified by and treat the LGBTQ community and everyone with kindness." 
Are you trying to find a doctor? Look here if you live in Illinois. Look here if you live in Wisconsin.
Related Posts
Comments
About the Author
Hannah Koerner is a Public Affairs Specialist with Advocate Health Care and Aurora Health Care. She received her Bachelor of Arts in Communication from the University of Wisconsin – Green Bay. In her free time, she enjoys biking, snowshoeing, and cheering on Wisconsin sports teams.