CDC update: Pregnant women should get the COVID-19 vaccine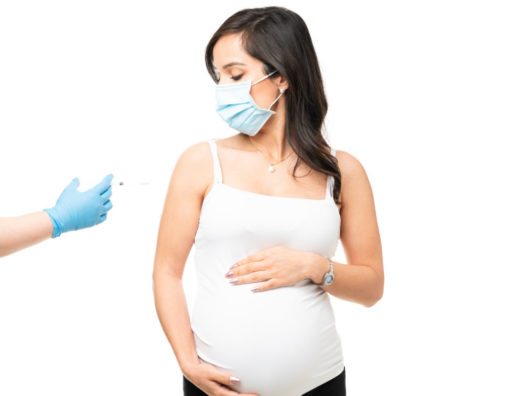 Pregnant women should get vaccinated against COVID-19, according to a new guidance from the Centers for Disease Control and Prevention. This recommendation applies to people who are pregnant, breastfeeding, trying to get pregnant now or might become pregnant in the future.
"Almost all cases of severe illness and death from COVID-19 are preventable by vaccine. It's important for new moms and moms-to-be to protect both themselves and their babies," said Dr. Robert Citronberg, executive medical director of infectious disease and prevention for Advocate Aurora Health.
This recommendation is aligned with other professional medical organizations dedicated to pregnant people, like the American College of Obstetricians and Gynecologists and the Society for Maternal Fetal Medicine. The CDC also recommends COVID-19 vaccines if you're the partner of someone who is pregnant, breastfeeding, trying to get pregnant or may be pregnant in the future.
There is a growing body of evidence about the safety and effectiveness of COVID-19 vaccination during pregnancy, the CDC said, and there is currently no evidence that any vaccines, including COVID-19 vaccines, cause fertility problems in women or men.
Pregnant and recently-pregnant people are at a higher risk for severe illness from COVID-19 when compared to non-pregnant people, according to the CDC, and the benefits of receiving a COVID-19 vaccine outweigh any known or potential risks of vaccination during pregnancy.
"It's so important for pregnant people to stay healthy, and getting vaccinated is the way for them to do that for themselves, their families and their communities," Dr. Citronberg said.
Check out our COVID-19 Info Center to learn more about the virus.
Related Posts
Comments
About the Author