Breast cancer survivor sets an example for working women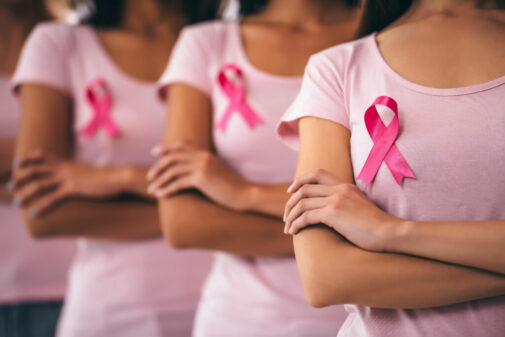 When Jeanetta Edwards, 56, first learned she had cancer in July 2018, she remained calm.
She believed she had too many things left to accomplish in her lifetime, and there was no way breast cancer was going to stop her.
"I never really had a fear," Edwards said, adding that her triple-negative breast cancer was detected during a routine mammogram. "I'm a believer. I knew it was a diagnosis that was unto life, not unto death. I knew it would lead me to help people."
Edwards had a strong network of support that included her husband Christopher, three adult children, a brother and sister, in addition to other relatives and special friends. Edwards also trusted her Advocate South Suburban Hospital health care team, including Dr. Robia Byas, who has been her primary care physician for over 15 years, her oncologist, Dr. Shaina Rozell, and surgeon, Dr. Roseanne Krinski.
Edwards felt confident she had enough support to carry her to victory against aggressive, triple-negative breast cancer. So, she found comfort in helping others.
Throughout her treatment, which included surgery, radiation, and two rounds of chemotherapy, Edwards continued working. She kept her full load as an academic advisor in psychology and counseling at Governor's State University, and she continued working with clients as a licensed clinical professional counselor. On top of that, Edwards started pursuing a doctorate in education and re-launched Mother's Luv Community Organization, a non-profit providing counseling and mentoring services to women living in underserved Chicago communities.
"Jeanetta is a great example to women, especially Black women who might be postponing mammograms because they are afraid of how a breast cancer diagnosis could affect their livelihood," Dr. Rozell said. "The most important thing is to get tested. Then, if next steps are necessary, we can discuss available options that offer the best quality of life during treatment."
Edwards made it a point to rest on the two days following her weekly chemotherapy treatments. She also organized her professional workload and online courses around that schedule.
"Helping others motivated and distracted me from what I was going through. I didn't want to leave [my clients] without giving them the support they needed," Edwards said.
Today Edwards s cancer-free. She will complete her doctorate in educational leadership degree in May 2022.
Related Posts
Comments
About the Author
Cassie Richardson, health enews contributor, is regional coordinator on Advocate Aurora Health's Public Affairs team. She has more than 10 years of experience in health care communications, marketing, media and public relations. Cassie is a fan of musical theater and movies. When she's not spreading the word about health and wellness advancements, she enjoys writing fiction.