Not so fast, food ads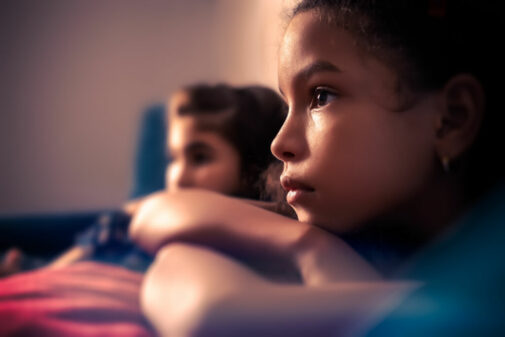 From catchy jingles in commercials to toys that come with a side of hamburgers and fries, fast food restaurants know how to entice children to visit their eateries. However, a recent study found a disparity in fast food marketing between Black and Hispanic youth and white children.
The Fast Food FACTS report, published by the Rudd Center for Food Policy and Obesity at the University of Connecticut, analyzed how fast food restaurants spent their advertising budgets. The report also reviewed ad campaigns targeted to white, Hispanic and Black children under age 18.
On average, youngsters and teens saw more than two ads per day promoting fast food items or businesses, according to Nielsen 2019 data, which the study was based on.
The study also found ad campaigns specifically catered to youth disproportionately targeted Black and Hispanic youth by promoting low cost, "value" meal deals.
Other study findings include:
About 40% of food and beverage ads for 2- to 17-year-olds promoted fast food items
Hispanic preschoolers viewed more fast-food ads than older children on Spanish-language TV — about an ad a day — while Black preschoolers and children saw three fast food ads per day
The majority of food ads — 86% — geared toward Black children and teens focused on unhealthy items including fast food, candy, sugary drinks and unhealthy snacks
Black children viewed 755 more fast food ads than white children in 2019
The study's authors noted Black children and teens tend to watch more television than white children. Fast food restaurants also might place their ad during TV shows viewed more by Black children than white children, the study found.
"This targeted marketing can contribute to health disparities in a group that already faces challenges such as food insecurities," says Dr. Tony Hampton, a family physician at Advocate Medical Group in Chicago. "This study is a good reminder to all parents about the importance of monitoring their children's screen time, especially commercials targeting this age group."
While eating fast food is fine as an occasional treat, for many busy families eating out might be more of the norm. With a few tweaks, these meals can be made healthier.
Chicken tenders – a staple of many kids' meals – can be paired with a healthier side of apple slices or yogurt tube instead of fries
Tacos offer a variety of protein options. Skip the sour cream and top with cheese, lettuce and avocado
Deli sandwiches and wraps provide healthy nutrients like protein and fiber compared to hamburgers
Wash down the meal with a milk or water instead of a sugary drink
Now is the perfect time to make an appointment with a primary care physician. Whether you live in Illinois or Wisconsin, it's easy to find a doctor near you. 
Related Posts
Comments
About the Author
Vicki Martinka Petersen, health enews contributor, is a digital copywriter on the content team at Advocate Aurora Health. A former newspaper reporter, she's worked in health care communications for the last decade. In her spare time, Vicki enjoys tackling her to be read pile, trying new recipes, meditating, and planning fun activities to do in the Chicago area with her husband and son.