What is 3D mammography and why should you get one?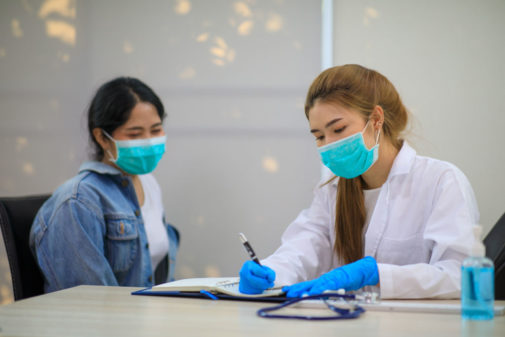 Fear of breast cancer can lead women to delay or avoid screening mammograms. But experts say annual 3D mammograms are an essential part in making sure the girls are healthy.
A mammogram is a valuable imaging tool that is used to detect breast cancer. Research and trials demonstrate that screening mammograms are the only imaging test to reduce mortality secondary to breast cancer. 3D mammography (Digital Breast Tomosynthesis) is an imaging test that creates a 3-dimensional image of the breast using X-rays, making it easier to differentiate true cancer masses from normal breast tissue. 3D mammography is especially important in women with dense breasts, as it allows for more precision diagnosis.
"Understandably, when it comes to mammogram screenings, women have a fear of receiving unexpected news," says Dr. Nila Alsheik, Chair of Breast Imaging at Advocate Aurora Health Care. "However, annual 3D mammograms are life-saving and crucial to a woman's health. If you have been notified of having dense breasts, please speak with your provider regarding additional breast screening such as whole breast ultrasound."
Unlike a 2-dimensional mammogram, 3D mammography reduces the recall rate, which refers to the number of women who are called back for further follow-up through diagnostic mammogram and ultrasound after the initial screening mammogram.
"My goal as a physician is to minimize the fear in women when they have to come in for a mammogram by using advanced technology such as a 3D mammography," says Dr. Alsheik. "3D mammograms increase the number of cancers we find and decrease the number of false positives. Most importantly, we reduce the number of women we need to call back for further follow-up and help alleviate the psychological and economic burden to patients."
In a recently published joint study of over 1 million mammograms from Advocate Aurora Health, Dr. Alsheik and the Metropolitan Breast Cancer Registry team found that using 3D mammography has significantly decreased the number of patients whose mammograms yield false positives and require them to come in for additional diagnostic testing. Dr. Alsheik and her team redefined the optimal recall rate for 3D and 2D mammography between 7-9% and hope to influence radiology benchmarks in the future with this data.
Advocate Aurora Health moved away from a hybrid 2D/3D screening program to a predominantly 3D screening program across both Illinois and Wisconsin and offers one of the largest 3D programs in America.
If you are due for routine mammography, you can schedule your mammogram online now with same day results, or contact your primary care doctor. If want to understand your risk of breast cancer, take a breast health quiz.
Related Posts
Comments
About the Author
health enews staff is a group of experienced writers from our Advocate Aurora Health sites, which also includes freelance or intern writers.