Do we really need two kidneys?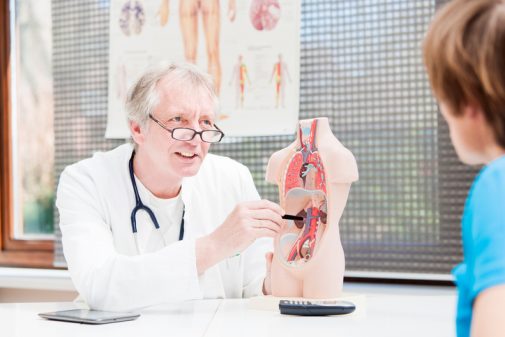 What do eyes, ears, testicles, ovaries and kidneys have in common?
These are our paired organs — biological structures people are generally born with two of. Perhaps you can understand the necessity for two eyes, ears and reproductive organs, but you may be wondering — do we actually need two kidneys?
The answer is no, according to Dr. Deepak Mital at Advocate Christ Medical Center in Oak Lawn, Ill.
"The role of kidneys is to filter your body's blood, removing waste and excess fluid. If you have one kidney, this role will still be fulfilled; the organ will grow over time and take over the function of both kidneys," says Dr. Mital.
Some people are born with one kidney, known as renal agenesis. Others are born with two kidneys, but only one functions, referred to as kidney dysplasia.
Dr. Mital says a benefit of possessing two functioning kidneys is having a sort of reserve in case of accident or injury. But another benefit about having two is the option to donate.
Twenty two people die each day waiting for a transplant, according to the American Transplant Foundation. And nearly 100,000 Americans are waiting for a kidney transplant, according to the U.S. Department of Health & Human Services, with the average wait time for a transplant at about three years.
"More people would not have to wait if relatives would become living donors," says Dr. Mital.
He says that patients fare better, and their kidneys last twice as long, if they have transplants from living donors rather than from deceased people.
"A kidney can be donated at nearly any age, so long as you are over 18. Factors that can inhibit a person from donating a kidney are high blood pressure, diabetes, a BMI of 30+ or any communicable diseases such as HIV," says Dr. Mital. "Generally speaking, though, organ donation is something that healthy individuals of any age can do."
Dr. Mital encourages everyone to consider organ donation by checking "yes" on their driver's license or state identification cards.
"That will save a lot of lives on the waiting list," he says.
Are you trying to find a doctor? Look here if you live in Illinois. Look here if you live in Wisconsin. 
Related Posts
Comments
About the Author
Holly Brenza, health enews contributor, is the public affairs coordinator at Advocate Children's Hospital. She is a graduate of the University of Illinois at Chicago. In her free time, Holly enjoys reading, watching the White Sox and Blackhawks, playing with her dog, Bear and running her cats' Instagram account, @strangefurthings.