From hiding her heritage to leading with it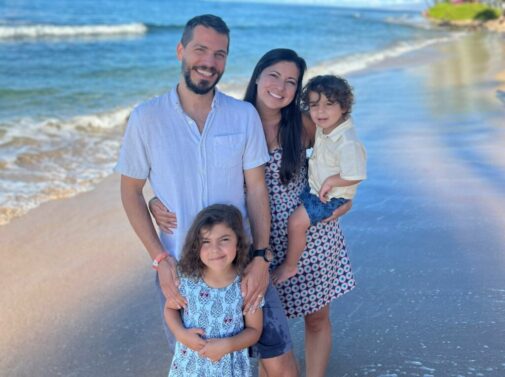 Both of Yvonne Renick's parents were born in Mexico. Her dad was a physician who went to medical school in Mexico and finished his training in the United States. Between her dad, grandpa and several uncles, Renick was surrounded by medicine her whole life. It inspired her to enter the medical field, too, and she is now the director of nursing at Aurora West Allis Medical Center in West Allis, Wis. 
Raised in Peoria, Ill., Spanish was Renick's first language. She entered preschool without knowing any English and spent the next few years learning to speak the language. She even had to take speech classes to help keep her from imitating her mother's thick Spanish accent. 
"I was one of the only people that spoke Spanish in my grade school and just a few in my high school. I remember I didn't want to speak Spanish in public and be different," says Renick. "My mom would pack me different food and I would be embarrassed about it." 
However, these experiences provide Renick with a sense of clarity and empathy when serving patients, particularly those where English isn't a first language. It means a lot to her to lead with empathy for every patient.  
"I remember saying to my team that you don't know what someone has gone through. I thought that patient could have been my mom who took me to the ER and didn't know the language," says Renick. "The minute they walk through our doors, we need to treat them like a family member or our own children because we don't know the struggles they may be carrying."  
This empathy drives Renick to serve as a board member of the Wisconsin chapter of the National Association of Latino Healthcare Executives (NALHE). Through this group, Renick works to showcase the excellence of other Latino health care executives, as well as provide opportunities for her fellow executives to learn and develop. 
"It's helpful to see other high-performing individuals who are Latino too," says Renick. "It's really important to me to have other people who understand the differences and embrace them and talk about it."  
For Renick, embracing diverse cultures is not only important, but necessary. She reflects on how her feelings about her heritage have changed over time – from being embarrassed to being proud of her background and how it helps her lead. Hispanic Heritage Month feels particularly special to her now. 
"I didn't celebrate it growing up; I just wanted to blend in. Now, to celebrate it and see the pride in it means a lot to me. Different perspectives and experiences have gotten me where I am," says Renick. "For my daughter and my son, I want them to see Latinos doing great things too. I can empower them to have a voice." 
Now's the perfect time to make an appointment with a doctor. Find one that's right for you in Illinois or Wisconsin. 
Related Posts
Comments
About the Author
Ben Hoekstra is a public affairs coordinator with Advocate Aurora Health. He previously worked in marketing and PR for various Milwaukee nonprofits and received his master's degree in Corporate Communications from Marquette University. He enjoys the outdoors, cooking, and all things Milwaukee.